Who's showrooming, and how?
A new TNS survey found that 60% of Canadians price compare, and 31% are doing so in stores on their mobile devices.
Almost 60% of Canadians admit to some form of showrooming behaviour, according to the latest study on the topic from TNS. The phenomenon of checking out a product in store and then price-hunting online has put a dent in retailers' wallets – and is poised to pose an even bigger challenge to the Canadian landscape now that Amazon has released its Canadian market app (thus allowing people to order while in store).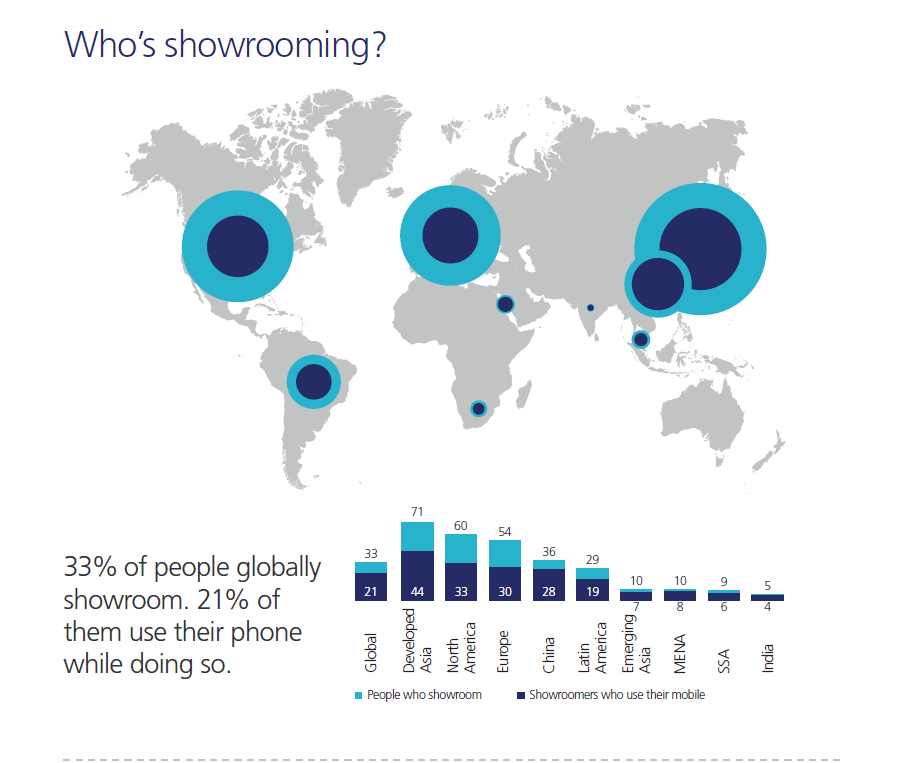 The most recent global study, which surveyed 38,000 people in 43 countries, between November 2012 and Feb. 4, 2013, found that North Americans are second-most likely to showroom – surpassed only by Asian countries, where 71% of respondents say they exhibit showrooming behaviour.
Not surprisingly, 35% of 16- to 21-year-olds are most likely to price compare after checking out the product online, while 51- to 64-year-olds make up the second largest group (34%).
When people whip out their phones in store, chances are they're searching for product reviews (43%) though price comparison clocks in at second place (31%).
People are most interested in being able to redeem mobile coupons (38%), while 36% would like the ability to scan barcodes for more information. A third of respondents want mobile to help them navigate the store or have a coupon pushed to them as they pass a product on sale.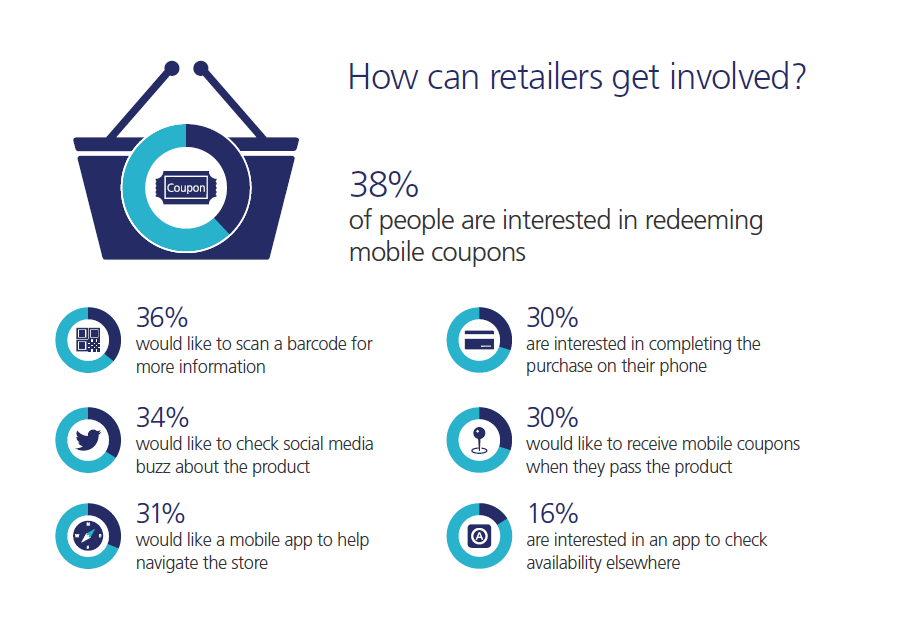 Within the Canadian market, one in 10 shoppers liked the idea of a "virtual sales assistant," which means people are looking for a digital store clerk to help navigate their decision.

This provides the biggest opportunity for retailers, the study states, because people want reassurance before they buy a product. Brands that can create a "virtual sales assistant" can engage shoppers in a more immediate and personalized way, while the product is still in their hands, helping to ensure the shopper doesn't leave empty-handed.

Infographic images provided by TNS