Are you talkin' to me?
Apps like MiiScan and Shazam are connecting ads to phones through sound, and the technology is slowing starting to pick up in Canada.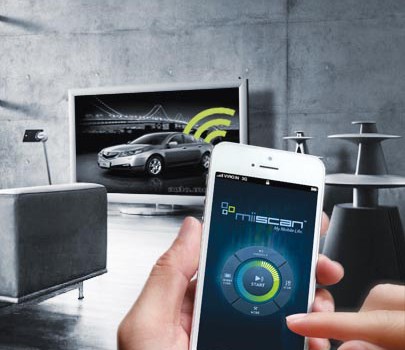 Marketers with their ears to the ground are picking up on a new trend in advertising. Using special tones like those available through apps MiiScan or Shazam to connect with smartphones during radio and TV spots, they can give consumers the ability to get coupons or purchase items as the ad plays.
Kal Juman, SVP business development at Toronto-based MiiScan, which recently launched and has partnered with agencies like Havas and Ogilvy, as well as Microsoft, explains that his company embeds tones into audio ads, which launch the app when they are picked up by a smartphone.
"You see something on TV, click and are engaged, click again and save through a coupon and then are able to buy it," he says.
Though consumer engagement with the technology is still relatively low in Canada, Juman says MiiScan's strategy is to promote it through the company's clients.
"The Canadian market is untapped and I think there is a lot of potential but it really depends on how advertisers use it," he says. "Within the next 12 to 18 months, millions of Canadians will get the MiiScan technology on their phones as they update their existing [branded] apps."
Mavis Huntley, head of integrated production at John St., says the agency has looked into creating campaigns using Shazam, but adds she doesn't think hardware capabilities on mobile devices are developed enough for the spots to get a wide reach just yet.
"The next couple iterations of hardware should get us to the point where we will see major pick up for it," she says.
When it comes to the tech in Canada, Shazam was used by The Bay this past holiday season, with the retailer running a different ad each day that connected users to a deal. It has also been used by Pflag in TV and radio spots that extended the stories told over the air. That campaign recently took home an AToMiC Award for Best Broadcast Engagement.