Canada's got (innovation) talent
Campbell's Mark Childs looks to Canada's Young Marketers as proof of where the industry is going in terms of innovative thinking.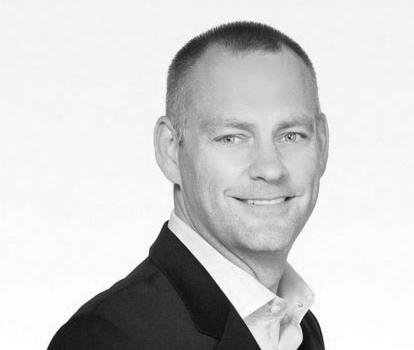 By Mark Childs
There's no question Canada's young marketers and entrepreneurs have what it takes to help our country punch well above our weight. In communities coast-to-coast, they are redefining innovation, one social entrepreneurial project at a time. It's the kind of reciprocity-based innovation that is the very DNA that makes us Canadian and has the potential to continue propelling us forward on the global stage.
Case in point is the recent national Enactus championships in Toronto, a competitive showcase of social entrepreneurialism that brings together more than 60 college and campus teams to create innovative and sustainable hunger-alleviation programs.
Campbell Canada is a partner, and its "Help Hunger Disappear" cause platform was itself born seven years ago when Leo Burnett's young creative duo Anthony Chelvanathan and Steve Persico first came up with the concept in a creative challenge. This sparked a host of initiatives that now encourage Canadians to join Campbell's cause to help alleviate hunger.
This year, the students collected more than 240,000 pounds of food donations and positively impacted the lives of more than 40,000 people through 10,000 volunteer hours. The Okanagan College winners did more than just collect donations; they nurtured four entrepreneurial programs that got to the heart of the hunger issue. The highlights were the MOMentum and Farm Bag projects, which helped moms learn how to budget and cook farm-fresh produce available in their communities.
Conceived and led by Okanagan student Trina Carroll, the program exemplifies pure insight and innovation.  It comes from her own journey of standing in a food-bank line, and wanting to give others "a hand up, not a hand out."
The Globe and Mail's 2013 Cannes Young Lions competition last month is another example of the calibre of Canada's next-gen talent. The Young Marketers' task was to prove their social innovation skills by determining how their company could collaborate with Canada's acclaimed Brandaid project.
Brandaid is a movement to increase the value of what developing-world artisans create, protect their intellectual property and connect to consumers who are looking for authenticity. Championed by Tony Piggott, global CEO at Toronto-based JWT Ethos, it brings branding and marketing to communities through the launch of micro-brands around the world, and several Canadian agencies have already created brands for the artists of Haiti.
The winning "Conversation Starter" concept and brief (by Telus' Michelle Yee and Reckitt Benckiser's Sahar Jamal) was a new line of Telus mobile phone cases handcrafted by a Brandaid project artisan, each carrying an authenticity tag that introduced the artisan to the consumer.
So how do we build on this raw entrepreneurial spirit shown by the next generation of young marketing talent who are clearly innovative and socially conscious? We should foster an academic and professional commitment to relentlessly teaching, training and coaching. We need to mentor those in their first roles to insightfully frame tasks, inspiring creative agency partners to translate their entrepreneurial edge into world-class creativity and innovation.
The past year, Campbell launched a marketing excellence initiative that among other goals, is doing just that – working and exploring upstream in human, category and brand truths to ground and lead to insight. Our young marketing team has swiftly embraced this opportunity to engage each other in passionate debate and not settle for second-best. No longer is it a process deadline but an opportunity to dive deep into consumer immersion, to learn to listen better, to observe the "whats and whys" and to forge new partnerships with senior agency planners and creatives. Our Campbell proof will be bigger ideas, bolder work and vibrant brands and results.
The Canada proof will be more vital marketing and advertising partnerships; the full entrepreneurial potential and spirit of our young talent engaged, and their passion ignited to champion world-class creativity to propel Canadian brands and innovation.
Mark Childs is VP marketing at Campbell Company of Canada and jury co-chair for Canada's Young Marketers competition.