Cannes blog: The art of listening and Yahoo's next move
Lauren Richards on her first day at the festival, including a talk from Yahoo! that featured Jack Black and dished on new content coming down the pipe.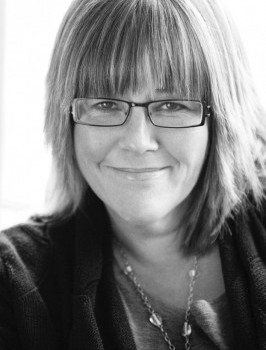 Pollin8 founder Lauren Richards is blogging her experience at this year's Cannes festival for strategy. Check out the account of her first day below.

The 60th year of the Cannes International Lions Festival has begun and the excitement is building. More people than ever are here earlier in the week now that there are more reasons to come earlier.

The awards categories are now more robust as is the conference agenda.

 Awards will be given out in Promotion, Direct, PR and Creative Effectiveness tonight at the Palais.

Got off to a quick start this morning, registering and rushing in to see a sample from Nancy Vonk and Janet Kestin's creative training module, called Swim. They spoke to a full house of eager creatives, especially given it was a 9:30 a.m. start. It was a good session for those who had been imbibing the night before, as they spoke calmly and measuredly to the importance of improved listening skills.

From there it was off to see the Yahoo panel discussion, which was certainly brought to life by one of its panel members – Jack Black. Yahoo has committed to 50 original web series this fall, with eight of them being new, original shows. They've made a strong commitment to comedy given the shorter format of webisodes and they have purchased exclusive rights to the Saturday Night Live archives. The web portals are certainly taking their commitment to video content seriously in their challenge to broadcast convention.  They were ostensibly promoting Jack's series called Ghost Girls, featuring two young female actor/writers that impressed Jack with their supernatural comedy concept of a show.  Described as a Ghostbusters-like concept, Jack has added some Hollywood power to the series with interesting, unexpected cameo appearances of his famous friends.

For more from Lauren's time in Cannes, check out her posts on Globe Link.