Canada nabs shortlist mentions in Cyber, Radio and Design
Leo Burnett, John St., Tribal DDB and Cossette all have multiple mentions in the lists released this morning from Cannes.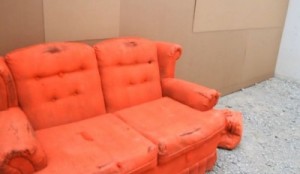 After picking up two Silver Lions last night in Promo & Activation, Canada has been shortlisted for 24 more chances at Lions with the release of the Cyber, Radio and Design shortlists.

Cyber

Canada has 10 shortlists in Cyber.

John St. picks up four mentions in Cyber, first for its "Electriphobia" spot for Mitsubishi. It is also on the list for "Carly's Café" and its "Gitchhiker" spot for Stanfield's. The agency also picks up a spot for its "Buyral" promotional work.

Grip Limited is listed for its "The Movie Out Here" project for Labatt brand Kokanee. The project was also shortlisted in Promo & Activation earlier this week, but did not take home a Lion.

Tribal DDB is up for three more Lions for its "Our Food. Your Questions." campaign for McDonald's Canada. The work took a Silver Lion Monday night in Promo & Activation.

Vancouver agency 123w is mentioned for work on its own website.

One Method is up for its work on Toronto restaurant La Carnita.

Radio

Canada has four shortlist mentions in Radio.

Leo Burnett Canada with production by Eggplant Collective is on the list for its "February," "Cottage Cheese" and "Pillow" spots for James Ready.

Y&R with production by Pirate Radio are shortlisted for its "Avocado" spot for Ford Parts & Service.

DDB Canada with production by Keen Music, Voice and Sound Design is listed for its "Plumber" spot for the Toronto Jewish Film Festival.

Draftfcb with production by RMW Music is listed for its "Abuse" spot for Family Services Toronto.

Design 

Canada has 11 shortlist mentions in Design, with Leo Burnett leading the way with five.

The agency is listed twice for its "Thank you for Helping the Homeless" and "Street House" work for Raising the Roof. It is also shortlisted twice for its "Cook without the Book" done for its own agency and once for its "Canadian CEO Olympic Invite" for Bell.

Cossette is listed twice for its "Off 2013″ work for Infopresse. It is also shortlisted for "The Enablis Effect" for Enablis.

Lowe Roche is mentioned on the shortlist for Makehealthlast.ca for the Heart and Stroke Foundation.

LG2 also gets a shortlist nod for its "F. Menard" work for Pork Production Trade.

Baillat Cardell & Fils Montreal is listed for its "Bian Posters" for Bian.