Four trends in retail convenience: report
The Nurun Retail Transactions & Payments report highlights the increase of convenient digital payment options and brands bartering social capital for tangible goods.
Convenience is a big driver of retail innovation, sparking retailers to experiment with new payment systems (such as NFC) and self-checkout platforms (apps that allow people to simultaneously shop and scan products on shelves) to decrease shopper congestion and improve the experience.
The experimentation with uber-convenient transactions, according to design and technology consultancy Nurun in its latest report (Retail Transactions & Payments, June 2013), is one of several trends unfolding in the retail space right now.
Nurun's Strategic Foresight team curated transaction and payment trends with social, technological, economic, environmental, political and cultural values – compiling examples of brands that are adopting more flexible and user-friendly payment options, rethinking loyalty programs and bartering intangible actions for tangible benefits. Here are four trends they found in their investigation.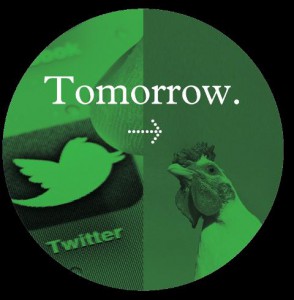 1. Consumer-controlled pay systems

The report acknowledges the rise of digital payment platforms, such as the Starbucks app that allows customers to link their loyalty card to their smartphones and scan a barcode on their screen when making a purchase, as well as Apple's Passbook, where users can store boarding passes, tickets for sporting events and gift cards.

Nurun notes that adoption rates for digital wallets are currently low because of a lack of knowledge and a vague understanding of the technology, but points to Apple's Passbook as a platform that's helping it to gain a higher profile.

Walmart in the U.S. recently jumped on the trend of creating convenient payment solutions, launching the "Scan & Go" iPhone app where users can scan items on shelves while they shop. When shopping is complete, the app creates a unique payment barcode to be scanned at the self-checkout kiosk.

New digital payment options "increase convenience and improve retail efficiency" but the report cautions retailers to ease consumers into using these new systems, doing so through the pairing of old and new tech to minimize the learning curve.

2. Loyalty programs for loyal customers

Since the advent of apps that allow users to collect and manage loyalty points, cards and programs (such as Points.com), retailers are rethinking how they reward customers. These apps allow the exchange of points between multiple retailers, which has created an open economy of interchangeable incentives, says the report. And soon, loyalty programs will no longer be about developing a long-term relationship between a customer and a particular brand, but rather about the consumer seeking out the most points from any and all retailers.

The report notes that to cement loyalty in an era of interchangeable points, some retailers are rewarding customers for actions beyond purchases. For example, Xbox Live Rewards offers points for brand interactions, such as taking surveys, providing referrals or participating in online community events. Mobile app Shopkick similarly rewards points for simple actions, such as walking into a participating retailer's store.

3. Bartering social actions for tangible capital

Some brands are reimagining payment options and providing customers with tangible products in exchange for their intangible social actions (such as Pay with a Tweet, where Twitter users can send a promotional tweet about a product in exchange for a downloadable e-book or MP3).

Coca-Cola in South Korea also experimented with the social bartering technique, inviting consumers who walked past a branded vending machine to correctly mimic the dance moves displayed on a screen in exchange for free soda. And in Sweden, the Clarion Hotel accepted art produced by guests as payment for their rooms.

4. Social gifting

Beyond wedding and baby gift registries, companies such as Wishgift, Givebuttons and SocialGift, who partner with specific retailers, are allowing people to collectively track and purchase gifts for important milestones. Multiple participants can contribute to a single big-ticket item, while acknowledging each gifter with a personal message for their contribution.

The report uses the Dodge Dart registry as a recent example of a social gifting platform initiated by a brand. A new car can be purchased through gift crowdsourcing, where benefactors can specify which items they want to sponsor (such as tires or the seats of a new Dodge Dart) to help the participant raise enough money to purchase the item.