North America marketing budgets rise: report
There was a general increase in budgets globally, despite a dip in Europe, according to the latest Warc survey.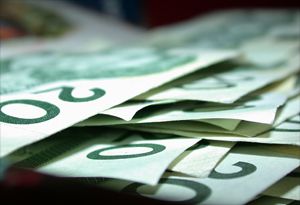 Marketing budgets in North America are continuing to rise, indicating increased confidence in the state of the industry, according to the latest report from Warc's Global Marketing Index.

The monthly report, which surveyed 1,225 marketing, media and agency executives between June 3 to 14 across the globe, looks at budgets by region. North America saw the largest increase with an index of 56.3. (An index of 50 marks no change, while greater than 50 means a positive change in budgets.) Asia Pacific followed closely with an index of 55.5, while Europe slipped to 48.3. Despite the drop in Europe, marketing budgets indexed at 54.3 globally.

Staffing levels remained positive at 57.1 globally, according the report. America and Asia Pacific indexed at 59.2, while Europe sat at 54.7, indicating a positive change among all surveyed regions.