All the world's a (branded content) stage
Coca-Cola's Linda Cronin, Steam Whistle's Tim McLaughlin and Bensimon Byrne's Anthony Hello craft a few dream branded content execution.
It's no longer enough to throw money at a TV show and have your name all over it. Now brands are creating 360-degree branded content platforms and closing the TV-to-purchase loop, with shows like L'Oréal's Canada's Best Beauty Talent and Loblaw's Recipe to Riches (just picked up by the CBC) leading the way. We tasked industry experts with creating their own perfect branded content execution. The sky was the limits: they could create their own show or tap an existing one. As brand and entertainment borders blur, this is the future of content.
Match made in health heaven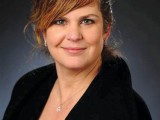 Linda Cronin, VP, integrated marketing, Canadian business unit, Coca-Cola.
I'd love to see an integration between CTV's The Amazing Race Canada (pictured above) and ParticipAction to encourage conversation and action around physical activity.
Before the show is taped, teens throughout Canada would be encouraged to submit movement-based tasks that will become Amazing Race roadblocks, fast forwards or U-turns (challenges the contestants must perform).
Those whose submitted ideas are chosen would be awarded grants (from the show or ParticipAction sponsors) towards a community active-living program.
Taking it a step further, the Amazing Race teams' ability to win challenges would depend on how successful they are at getting people in the community involved in each of the tasks. For example, teams might have to gather enough people from the street to create a flash mob, or gather folks to ride stationary bikes to produce enough energy to project the next clue on the side of a building.
As tasks are integrated into the program, there would be vignettes during the show that highlight the benefits of living an active life and provide tips on how to get friends and family to start "playing" through ParticipAction.
The winners/participants of the show would keep the conversation going by becoming ParticipAction ambassadors, speaking on news segments, blogs and talk shows about their journey and the importance (and fun) of physical activity.
Insider training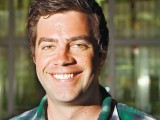 Tim McLaughlin, brand manager, Steam Whistle.
A weekly documentary show, Off Season (working title) would leverage Nike's pool of high-calibre endorsed athletes as they use Nike+ technology and the brand's performance apparel during intense off-season training regimens, in partnership with a sports broadcaster like TSN or Sportsnet.
The show would not only give viewers an intimate behind-the-scenes look at these training programs, but also showcase the role Nike products play. Viewers would also have the opportunity to become part of the action by replicating these workouts at home using Nike products.
Each show would start with an athlete brief to the Nike design team that includes a customized set of apparel needs for his or her specific training regimen. The show would then profile the Nike team designing a line that could be available for consumers to purchase following the show's air date.

Next, Off Season would take an in-depth look at this same athlete's workout program. For example, watching Kobe Bryant's legendary 666 training method comprised of two hours of running, two hours of basketball skills and two hours of weightlifting, for a total of six hours a day, six days a week, for six months of the year.
The show would illustrate how Nike+ tech helps the athletes track their workouts, and allow viewers to emulate their favourite athlete's workouts at home on their Xbox 360 through the Nike+ Kinect platform.
Off Season would shed light on a side of superstar athletes that we rarely see – a more personal side. Ultimately, viewers get a clear understanding of the determination, dedication and obsessive drive required to be a world-class athlete, and how Nike is integral in helping athletes achieve greatness.
Camping out to drive traffic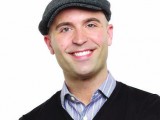 Anthony Hello, national account director, advertising, media and branded content specialist, Bensimon Byrne.
Slice's Big Brother Canada proved that Atlantic Canadians can carry a reality show (the winner hails from Nova Scotia). With this in mind, I propose elevating the brand of my beloved home province, New Brunswick – which I've dishearteningly heard described as "the drive-through province" – via content.
Unlike its three neighbours in the east, New Brunswick has a shaky tourism identity but it's a big draw for campers. So in partnership with Tourism New Brunswick, Slice and Mountain Equipment Co-op, Canadian Campers (working title) would be an hour-long weekly reality series filmed on campgrounds across the province over the summer months.

The show would follow the exploits of a group of campers or backpackers as they bond – and sometimes clash – in the New Brunswick outdoors. Excursions spent salmon fishing on the Restigouche River, tapping maples in Dumfries and trapping lobster in Shediac, would showcase "I want to go there/do that" scenarios. The province's sweeping natural beauty serves as the high-definition backdrop and visual foil to the intimate campsite environments. Where else on TV can you bond with the characters over stories told around the campfire?

Featured products integral to the weekly challenges, such as tents, hiking shoes or canteens, would be highlighted on MEC.ca and in stores on special displays placed next to tourism guides, picturesque tabletop books or local activity pamphlets.

Canadian Campers would inspire viewers to drive to (rather than through) New Brunswick come vacation time.

Photo (right) by New Brunswick Tourism