Chrysler launches Calgary Stampede-themed campaign
The automotive brand is using OOH night projections in Calgary to promote its Dodge Ram truck model, as a follow-up to an April campaign (pictured).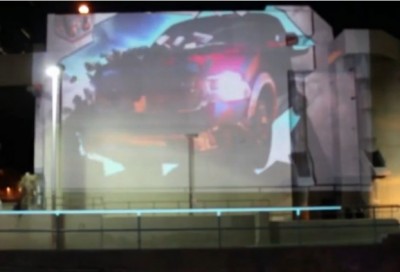 Chrysler Canada is revving up for the Calgary Stampede (which is going ahead as scheduled despite the flooding) with a new campaign that's set to launch on Friday.

With creative by Publicis and Vancouver-based Flow Media Interactive and media by UM, the campaign, targeted at adults aged 18 to 45 with a household income above $80,000, relies on Stampede-inspired OOH ads in Calgary, including commercials that will be projected against buildings at night, using projection mapping (a projection technology that turns objects like buildings into display surfaces).

The commercials feature the 2013 Dodge Ram driving alongside a series of water horses who will appear to crash through the walls of the buildings. The water horses will also transform into fire horses.

Roger Perry, director of strategy, Flow Media Interactive, says that this marks one of the first times that Chrysler has used OOH projections, noting that the brand recently used them for the first time during a campaign to promote its 2013 Dodge Ram, 2014 Jeep Cherokee and 2013 Dodge Dart models (pictured, video below). The campaign featured a three-minute animated spot and ran in Calgary and Edmonton from April 18 to May 27.

The new campaign will run in Calgary for three weeks before heading to Edmonton for a week to help kick off Klondike Days.