Back-to-school spending jumps
Montreal's Ernst & Young forecasts the highest growth since the 2008 recession.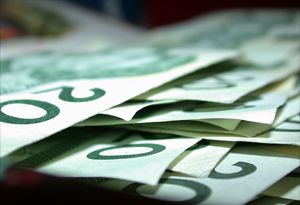 The light at the end of the 2008 financial crisis tunnel is shining bright. Ernst & Young in Montreal forecasts a 4% growth in back-to-school spending this year in its latest report. That's double the growth seen in 2012, which rose from a flat figure in the two years prior.

Canada's economy is showing positive indicators and parents are confident enough to begin purchasing more items that their children "want" as opposed to just "need," said Daniel Baer, partner at Ernst and Young, in a press release. The report found that traditional items like clothing, shoes and stationary will continue to dominate sales, while electronics, computer and tablet spending is predicted to remain flat.

Province-wise, Saskatchewan, Alberta and Newfoundland & Labrador are predicted to lead retail sales, while Quebec and Ontario will be closer to the average expectations, according to the report.

Discount, department and dollar stores will profit the most. "The recession didn't turn Canadians into [more] cautious shoppers. They are, and have always been, as prudent and conservative as U.S. shoppers have now become," added Baer. "And these types of stores will thrive in such an environment."

The spillover of U.S. retail stores into Canada (namely retail giant Target, which is competing in its first Canadian back-to-school push) also has retailers on their toes, with the report noting a premature start to marketing and store merchandising for the season, the report noted. "The new players are pushing Canadian retailers to respond quickly, including more aggressive pricing strategies, better selection, increased use of social media and sharper online offerings," said Baer in the release.

"This back-to-school season will be a good indicator of how ready Canadian stores are to fight in this increasingly competitive environment," he added.

Check out what retailers Future Shop, Staples, Target, Best Buy and Walmart have been up to in and outside of stores this season so far.