Labatt unveils a new Budweiser brew
Budweiser Crown launches in Canada with the help of a multiplatform campaign that relies primarily on sampling at festivals and events, such as the Gentlemen's Expo.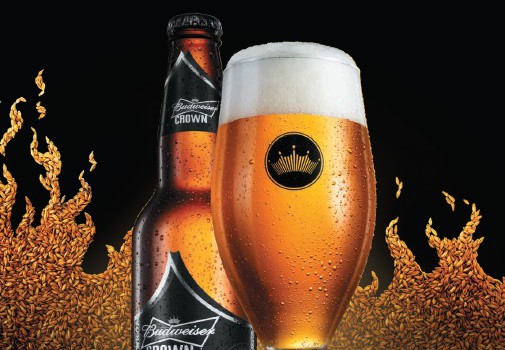 Labatt is adding to the portfolio of brews under its Budweiser brand with the Canadian launch of Budweiser Crown, a golden amber lager. The new brew is crafted with roasted caramel malt and a blend of hops, then aged over beechwood chips to give it a caramel flavour and its golden colour.
Amy Rawlinson, senior marketing manager, Budweiser, core and value brands, Labatt Breweries of Canada, says the introduction of Budweiser Crown marks new territory for the brand, which hasn't moved past its original flavour profile in Canada before.
She says Labatt launched the brand in Canada to keep up with evolving beer consumers who are demanding more variety, fuller flavour and unique taste profiles from their brew. She adds that Budweiser Crown (called Budweiser Black Crown in the States) also tested well with consumers in the U.S. ahead of its January launch, making Canada the natural next market for the brew.
To help promote the debut of Budweiser Crown, Labatt launched a 360 national campaign focused on the brew's roasted caramel malt and its unique flavour to set it apart from Budweiser, while also playing on the reality that beer drinkers are looking for more variety.
With creative by Anomaly's Toronto office, media by UM and experiential by Mosaic, the campaign is targeted at adults above legal drinking age.
Rawlinson says the campaign will rely primarily on experiential activations, sending teams to beer and food festivals and events like Gentlemen's Expo to offer samples and teach consumers about the brewing process. Gentlemen's Expo is a Toronto-based consumer show, which focuses on the cultured man and the brands that cater to him, and will take place Nov. 22 to 24.
Rawlinson says it was important for experiential to be the key of the campaign for this launch because Budweiser Crown is so different from its mother brand, and a simple mass media awareness blitz wouldn't have done enough to engage consumers and educate them about what makes the brand unique.
However, the sampling and education push will be supported by TV spots on conventional and specialty channels, currently on air, including CTV, TSN, Sportsnet and Radio-Canada. It is also supported by digital buys on TSN.ca, Youtube and Canoe.ca, cinema spots and OOH spots in major urban markets like Toronto, Montreal and Vancouver, including in-venue ads and in-taxi video.
The campaign will be in market until the end of 2013.