Smith Roberts rebrands as Corktown Seed Company
The Toronto shop has also added new service offerings and is launching a "Cause School" in an effort to become more embedded in the cause marketing space.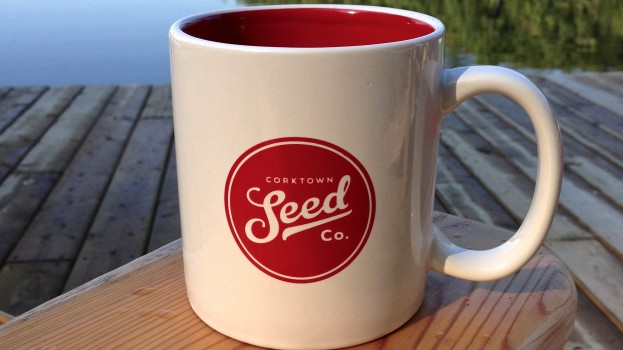 An agency in Toronto's Distillery District just made it easier to locate it on a map. Previously branded as Smith Roberts, the creative shop has adopted the name of its surrounding area and rebranded as Corktown Seed Company. It's also added a couple new service offerings to its repertoire and is launching a social enterprise.

The agency will continue to deliver integrated creative solutions for existing clients (which includes Mercedes Benz, Indigo, Toshiba and Skyy Vodka), but is in the process of growing its cause-related services, now offering solutions for corporate responsibility and stakeholder relations – which will be headed up by Julia Howell, with Liz Atkins on brand strategy and Gerald Flach as creative director.

"We see our role as being a catalyst in the values revolution," says Malcolm Roberts, founder of Corktown Seed Company, which currently employs 20 staff in its Toronto office. "Our best work has always been in the cause marketing space, now we are evolving to make this our mission."

To help expedite this evolution, the agency is launching "Cause School." The social enterprise is mandated to help start-up causes develop a brand positioning and execute a campaign. A faculty of industry leaders and innovators from organizations (such as Centre for Social Innovation, Canadian Business Magazine, TD Bank and Maytree) will each provide two hours of "classroom" time with a selected charity (only one will be chosen each year).

Howell explains that the agency developed this school of thought to "give back in a more substantial way" than "haphazardly doing pro bono work without any real structure." The Cause School is more deliberate, she says, and is bigger than just helping an organization promote itself, as the insights gleaned during the semester will be packaged and posted to its website for other organizations to use.

Corktown Seed Company is currently accepting applications and will close on October 14 before holding a Dragon's Den-style pitch event at its offices to decide which charity to enrol.