Leo Burnett goes swimming with the Sharks
The Toronto shop was named Agency of the Year at the 51st Kinsale Shark Awards in Ireland last weekend and took home 18 trophies for work for James Ready, Ikea, Raising the Roof and others.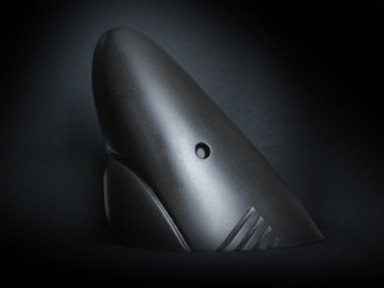 Ireland's Kinsale Shark Awards recently affirmed something most of us already knew about Leo Burnett: the creative shop can be a trophy marauder when it comes to advertising award shows (as seen last night at Toronto's Promo! Awards).

When the agency repeatedly took to the stage at the show in Kinsale, Ireland last weekend to accept 18 awards on behalf of work for James Ready, Ikea, AMC, Earls Kitchen & Bar and Raising the Roof, it likely had a suspicion it would go home with one of the more coveted prizes too. And it would have been right, for among a selection of international agencies, Leo Burnett Toronto was chosen the top Agency of the Year for 2013.

Of the Gold prizes the agency flew back to Canada, two went to its Ikea Moving Day campaign (in the Ambient and Media categories), another for its Street House execution for Raising the Roof (in the Ambient category), two more for its James Ready's "50% Awesomer Coasters" and "Cover Photo Swap" promotions and one for Raising the Roof's "Thank you for helping the homeless" campaign.

Leo Burnett's other wins included:

- Two Silvers in Ambient for the James Ready "How many beers for that" and "50% Awesomer Coasters" executions, as well as a Bronze for Ikea's "Human Coupons" campaign.

- A Silver in Design for Raising the Roof's "Street House" and three Bronzes for Leo Burnett's "Cook without the Book" direct mail piece, Rooster Post Production's "Calendar of Large Cocks" and the "Lobster Party" print ads for Earls Kitchen & Bar.

- Three Silvers in Media for AMC's The Walking Dead "Rotting Finger Countdown" stunt in Toronto and Ikea's "Moving Day" and "Learn Ikea" campaigns, as well as a Bronze for the James Ready's "How many beers for that?" program.

- A Bronze in Digital for the James Ready "Photo Cover Swap."

- And lastly, a Bronze in International Outdoor for the "Multiple Choice" billboards for Ikea.

The 2013 Kinsale Shark Awards, which just celebrated its 51st year, took place during the Kinsale festival of creativity between Sept. 12 and 15. Leo Burnett was the only Canadian agency to go home with awards this year.