Call for Cannes Chimera submissions ends next week
The Cannes Lions, in association with the Bill & Melinda Gates Foundation, invites creatives to submit communications ideas that will help eradicate extreme poverty by 2030.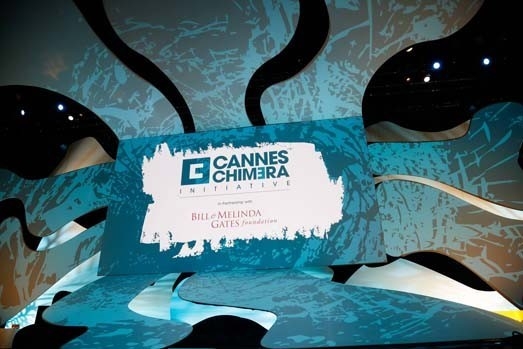 Now in its third year, the Cannes Chimera Initiative is calling for creative professionals from all over the globe to help virtually and permanently eliminate extreme poverty by 2030.

Less than one week remains before the window for 2013 submissions closes on Monday Sept 30.

The initiative, launched in 2011 by the Cannes Lions International Festival of Creativity in partnership with the Bill & Melinda Gates Foundation, invites those from the ad industry to respond to the brief "Help Lead the Fight Against Extreme Poverty"  by submitting a two-page document detailing an original communications idea that will help solve this global issue.

Ten winners will be chosen in the weeks following the submission closing date and will move to the second round in 2014. Here they will receive an initial $10,000 to work on and perfect their concept.

They will also be invited to the Bill & Melinda Gates Foundation campus in Seattle where they will be mentored for two days by a "super agency" made of up creatives who have previously won Grand Prix Lions in Cannes. After completing the workshop, winners can apply for funding from the foundation of up to $1 million to put their idea into practice.

"Whilst anybody can submit an idea, we particularly call on people in the advertising and communications industry to take part, since they have the extraordinary ability to change human behaviour through great creative storytelling and can influence others to take action that will ultimately impact the world in future years," said Philip Thomas, CEO of Lions Festivals, in a release.

The workshop for last year's Chimera challenge to "help change the global conversation about the impact of investments in foreign aid" is about to commence, with nine winners from Germany, India, Kenya, Tunisia, the U.K. and U.S meeting to brainstorm their ideas in Seattle during the first week of October.