Brands of the Year: Samsung builds up its street cred
The consumer electronics and appliances manufacturer has transformed itself into a lifestyle brand that's become the talk of the town.
The bright blue and white storefront beckons to shoppers strolling through the Metropolis at Metrotown mall in Burnaby, B.C., inviting them into the well-lit space to check out Samsung's Galaxy smartphones and tablets, notebooks and digital cameras.
You might view the 2012 opening of the electronic co's first bricks and mortar location in North America as a move borrowed from the playbook of one of its rivals, Apple. But it could also be seen as a statement of intent from a company that has the goals of reaching $400 billion in revenue and becoming one of the world's top five brands by 2020.
Mark Childs, VP marketing at Samsung Electronics Canada, says the opening of the B.C. shop, along with the company's plans to launch more "experience stores" in Canada, shows how it's building an emotional connection with consumers.
"We are bringing the functions and features of our products to life in ways that connect with how they are used and the experiences they create," Childs says.
It's a consumer-benefits approach Lee Byung-chul probably didn't envision when he founded Samsung as a small trading company in 1938 in Daegu, South Korea. And until recently, it's an approach that Samsung Electronics, formed in 1969, wasn't using as the foundation of its communications, despite being a market-share leader in consumer electronics such as mobile handsets, TVs and dishwashers.
As Andrew Barrett  (Samsung's former VP of marketing in Canada before he parted ways with the company in January) put it in 2012, the electronics giant had marketed more like a technology company than a consumer brand, focusing on the latest features and specs rather than on how its products benefit consumers. While that approach certainly hadn't dragged the company down (Samsung ranked 14th on Fortune's 2013 Global 500 list with $178.6 billion in revenue, while Barrett said the company's annual revenue is in excess of $1.5 billion in Canada), it limited efforts to build an emotional connection between the brand and Canadians. People were buying its products due to innovative features and competitive pricing, but the brand wasn't top of mind as they entered stores.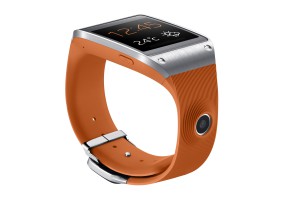 That's changed now, as the brand has upped its "cool factor" with the release of next-gen products such as a 55-inch curved TV with an advanced, organic light-emitting diode (OLED) display, and the Galaxy Gear smartwatch, wearable tech (going on sale this month) that consumers can use to check the time, snap photos and even conduct phone calls by speaking into it.
More significant has been a change in the way the organization speaks to consumers. To try and change their thinking from "I want a smartphone" to "I want a Samsung Galaxy," it has switched its focus from being an engineering and tech brand to a lifestyle and marketing one.
A commitment to increase its marketing spend has accompanied the shift. Samsung spent $400 million to market its products in the U.S. last year alone, according to Kantar Media, and Samsung Canada says it made its largest investment ever in marketing in 2012, including its first ever Super Bowl media buy to air a "Next Big Thing" ad, which poked fun at Apple hysteria, during the coveted fourth quarter of the game, helping to boost the profile of its smartphones.
Those efforts have paid off. Childs says Samsung's brand preference rose to 29% in the first half of 2013 while Canadians surveyed in the Ipsos Reid Most Influential Brands Study in February ranked Samsung at number 18, a giant leap from number 47 the previous year.
Samsung has also toppled Apple as global smartphone leader, with 29% market-share in 2012 vs. Apple's 22%, cornering the market in a category where it had just a 4% share a few years prior, according to KPCB partner Mary Meeker's widely-read annual internet trends report. In Canada, 23% of smartphone users and 13% of tablet users own Samsung products, according to another Ipsos survey of 40,000 Canadians in February. In that same survey, 48% of respondents said they are considering a Samsung phone and 35% said the same about a Samsung tablet.
It's an incredible rise when you consider the business only hired its first VP of marketing (Barrett) in 2011. Childs now oversees a marcom team of 40 staff, as well as agency partners Cheil Canada (creative), Starcom MediaVest Group (media), North Strategic (PR and strategy) and Mosaic Sales Solutions (experiential and events).
Matt Cammaert, president of Cheil, has witnessed the transformation. He joined the agency in 2011 at a time when the Korea-based shop, created in 1973 as Samsung's in-house agency, was preparing to leave the nest in 35 markets including Canada.
"[Samsung] has evolved from an organization that was very focused on features, to one that asks, 'how do we really get the insights on Canadian consumers and make those connection points across categories and divisions?'" he says.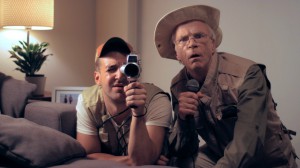 Childs singles out the recently released, digital-only "What's your Tabitat?" campaign for the Galaxy Tab 3, by Cheil, as an example of how the brand is leveraging consumer insights in creative.

The three spots, which had more than 300,000 online views after two weeks, mimic a nature documentary, and classify different "species" of tablet users for its three different models: Connecticus (users in their early 20s who are socially active and put high value on instant access), Wanderus (users in their late 20s to mid-30s who use the tablet on the go) and Relaxicus (owners in their mid-30s to mid-40s who are most comfortable using the tablet at home).

The brand is using that same benefits focus to market its household appliances to a younger generation, as seen in activations at Tough Mudder, a military-style obstacle course event that attracts Samsung's target market of "young-minded" consumers. At an event north of Toronto in 2012 and at four more Tough Mudders across Canada this year, the company showed off its PowerFoam technology, creating a giant-sized washing machine that more than 50,000 people (who were coated in mud after slogging through the course) have used to clean up post-event.

And to showcase three new fridges this past June, the brand appealed to the foodie crowd, targeting bloggers and influencers to spread its message by inviting them, along with select media, to dinner at the trendy Momofuku restaurant in downtown Toronto, where they were treated to an intimate evening, chatting with founder and internationally renowned chef, David Chang, while also getting to test out the new fridges and other home appliances.

Childs says consumer behaviour and insights will continue to inform how the company shapes its marketing strategy going forward. And he hints that the next phase of consumer benefits-led campaigns will put a focus on the interconnectivity of Samsung devices. For example, using a Samsung tablet, a person can direct the viewfinder on their Samsung phone to set up a perfect picture. These links between Samsung products exist across various categories and Childs wants to help people learn about them.

"It's about creating the 'aha' moment for our Samsung consumers," he says.

From humble beginnings as a trading company to a global sales leader in electronics, and now a culture-shaping brand, you might say Samsung is already enjoying its "aha" moment.

As Childs puts it, "It's really exciting to join a company that's winning."