Mitsubishi rolls out the new Mirage
The carmaker is breaking into the sub-compact category with a heavy multi-platform spend that skews toward the Quebec market.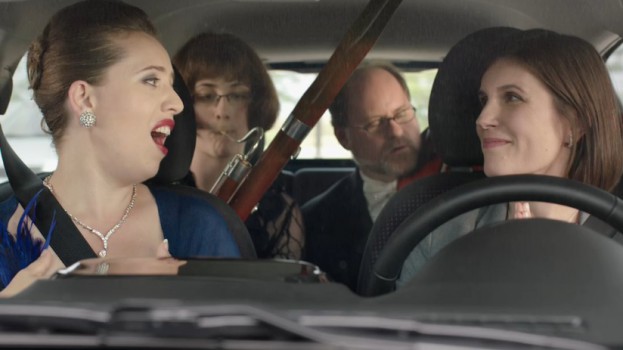 Mitsubishi Canada is breaking into the sub-compact vehicle category with the introduction of Mirage and a new campaign with creative by John St. and media by OMD.

Ian Brooks, group account director, John St. says the strategy for the campaign was built around research into what consumers are looking for when purchasing vehicles in the sub-compact category, like value for money, affordable pricing and affordable cost of operation.

He says because this is a launch campaign for a brand new vehicle, the media spend behind it will be one of the largest for Mitsubishi in 2013.

The campaign is targeted at two key audience segments, including younger adults and students looking to buy their first vehicles and older or retired adults who don't necessarily need a larger vehicle and Brooks adds that the vehicle has a slight female skew compared to other Mitsubishi models. It relies primarily on TV, with spots airing across conventional and specialty channels like CTV, Global, TSN and Canal Vie.

Brooks says TV was the primary medium used to promote the vehicle because it's key to mass reach and telling the story of the vehicle, and more effective for reaching the older demographic, which has more time to spend with TV.

The TV spot starts like many car commercials and depicts a woman's journey as she commutes to work, facing situations that demonstrate the features of the vehicle, like its 64 mpg. As she drives, classical music plays, but when she arrives at her destination a cut to the interior vehicle shows she was being serenaded by an operatic singer and a small band. The spot ends with the tagline "Get a lot for a little."

National radio buys on stations like 680 News and the Fan 590 will accompany the TV spend to increase reach and frequency with commuters, and also support local dealers. Mitsubishi will also have a heavy online presence through Facebook activity, SEM, and e-blasts to its consumer base.

Brooks says the campaign will have a heavier skew to Quebec than is typical for Mitsubishi, because the sub-compact category in the province is already mature.

The campaign will be in market for the next few months, with the heaviest push coming in the first weeks of the launch and new phases of the campaign expected to roll out later this year.