Taxi Montreal adds creative duo
Art director Eric Landowski (pictured) and writer Thibaut Delelis previously worked together at international agency Fullsix in Paris.
Taxi Montréal's recently hired ECD and GM Pascal De Decker is beefing up his creative department with a team from Paris.
De Decker's first hires for Taxi are art director Eric Landowski and writer Thibaut Delelis, a creative duo who met at digital shop Fullsix in Paris, where they worked on accounts such as Montblanc, Audi, Schweppes, Microsoft and Louis Vuitton.
They started at Taxi last week after applying to the agency, De Decker says they will work on various clients including Telus and Reitmans.
De Decker says the two fit the profile of the creatives he wants to hire going forward: an ability to create great work in any medium. Their digital experience is also important for the shop, he says.
"Right now the feeling at least from a perception standpoint is that we are quite a traditional agency…with not a lot of stunts, not a lot of digital stuff and that is something I want to change," De Decker says. "We need creative… able to work with any media that's available. I don't believe in specialties."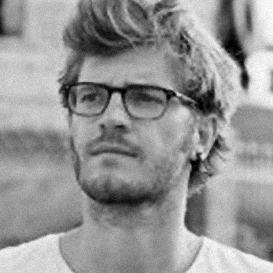 Photos: Eric Landowski (top) and Thibaut Delelis