NABS Vintage Intern auction deadline extended
Industry folks have until Nov. 29 to bid on their favourite executive heavyweight.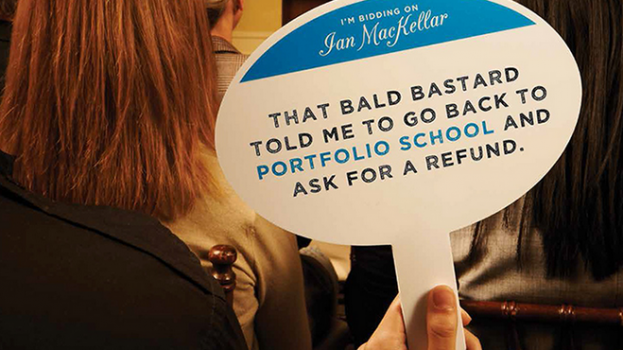 The National Advertising Benevolence Society has extended the bidding for its Vintage Intern Auction until Nov. 29.

Industry folks have the opportunity to "get revenge" on creatives who might have wronged them, at least according to the campaign from Zulu Alpha Kilo promoting the event. 

Up for grabs is Angus Tucker, partner and ECD, John St.; Ian MacKellar, CCO, Ogilvy; Ken Wong, marketing professor at Queen University; Christina Yu, EVP/CD, Red Urban; Brent Choi, chief creative and integration officer, JWT; Claude Carrier, president, DentsuBos; Mitch Joel, president, Twist Image; Mary Maddever, VP and editorial director, Brunico Communications (which publishes strategy); Simon Jennings, president, Gesca Media Sales; Lance Martin, partner and ECD, Union; David Crichton, partner, Grip; and Amber Mac, president and co-founder Konnect Digital. (Check out their not-so-sincere apology videos for prospective bidders.)

Successful bidders can have the interns come into their office for a day as unpaid labour to complete tasks from fetching coffee, writing copy or giving presentations.

So far, Red Urban's Yu is in the lead with the highest bid of $3,000, with Queen's Wong and strategy's Maddever not far behind.

NABS is a 30-year-old charitable group that provides assistance to people in the communications and related industries who may need help due to illness, injury, unemployment or financial difficulties. Last year, it raised $26,000 and this year NABS has set a goal of raising $35,000. All proceeds go to help the 1,300 families supported by NABS in 2013. The auction runs until Oct. 31.

With files from Matthew Chung.