Alain Tadros appointed COO of Publicis Worldwide Quebec
The former president of Montreal's BCP will assume the newly created role overseeing the provincial network today.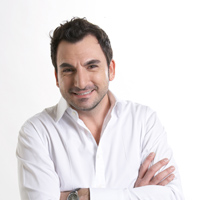 Publicis Canada has appointed Alain Tadros as COO of Publicis Worldwide companies in Quebec, responsible for overseeing operational management of all Publicis entities in the province, including BCP, BCP Reputation, Publicis Montreal, Publicis Modem Montreal and REA Studios.
The newly created role, which Tadros assumes today, aims to give clients of the Quebec agencies increased access to resources and services across the entire provincial network, according to a release.
In his role, the former president of Montreal creative shop BCP will report to Andrew Bruce, president and CEO of Publicis Canada.
This was considered a "natural next step" following changes implemented by the network earlier this year, including the moves by Yves Gougoux, chairman of the board of Publicis Canada and BCP, who sold BCP and his stake in Publicis Canada to the worldwide network back in March. "The decision I made to distance myself from my operational duties in order to invest all my energy in my role as chairman of both boards, has paved the way to a fresh approach to Publicis Worldwide's actvities' in Canada, and more specifically Quebec," he said in a statement.