The 2013 Marketers of the Year revealed
This year's top marketers include overall winner Duncan Hannay of Scotiabank, Kraft's Kristi Murl, Livia Zufferli of Target, Ubisoft's Lucile Bousquet and AutoTrader's Ian MacDonald.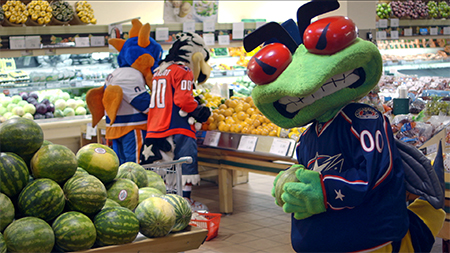 They say if you're not moving forward, you're moving backwards.
This year's crop of top marketers all faced transformation – of their industry, category or brand – and tackled it head-on.
The overall winner, Duncan Hannay of Scotiabank, evolved the bank's famous tagline and branded it as a giver of life experiences.
Kraft's Kristi Murl changed how the company thinks, reinventing a seemingly-stale category with quirky creative for Mio.
Livia Zufferli boldly accepted what turned out to be a massive challenge, introducing Target to a country with well-rooted competition.
Ubisoft's Lucile Bousquet navigated a changing gamer landscape, which includes new demos and blockbuster budgets, to keep a cutting-edge audience interested.
And AutoTrader's Ian MacDonald helped keep the company alive by quickly easing it out of print and establishing it as a digital force.
This year's Marketers of the Year were chosen from a carefully curated list after feedback from the industry, and the overall winner was crowned via a poll of over 300 marketers, in which they also weighed in on the state of the industry.
Read on to find out what it took for these marketers to stay one step ahead of the rest.
Overall winner: Duncan Hannay takes 'richness' to the next level
Kristi Murl changes things up at Kraft
Lucile Bousquet shows her game face