Tony Pigott to retire
The global CEO of JWT Ethos and former CEO of JWT will step down in January to focus on Brandaid.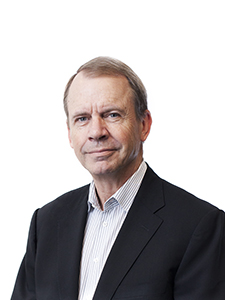 JWT's Tony Pigott, currently CEO of JWT Ethos and former CEO of the Toronto office, will step down in January after a 34-year career at the agency. He's going to focus building on his social enterprise venture, The Brandaid Project, according to a release.

According to the release, under his leadership Pigott helped JWT triple in size as it helped create campaigns for brands such as Tim Hortons, SickKids and Walmart Canada. He was also instrumental in creating the Ethos department at JWT, which works with organizations like ParticipAction and UNESCO globally.

The announcement comes just over a year after he stepped into the CEO role at Ethos, leaving the day-to-day job of running the agency to his successor, Susan Kim-Kirkland.

Brandaid, founded in 2009, partners artisan communities in Haiti with advertising agencies to create strong brand awareness to sell the products on an international market, with 25 to 35% of the profit going back to the communities. With Pigott at the helm, it has distributed goods to the U.K., the U.S., and now Canada with a pop up shop located inside Hudson Bays across Canada.