Editorial: What's in a demographic?
Savvy marketers are waking up to the fact that more people could be buying their products.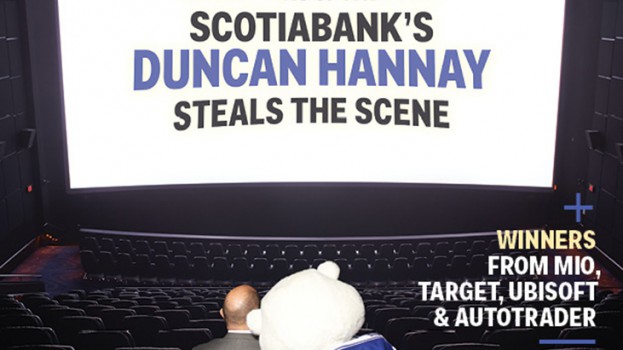 There's been a lot of hoopla about GoldieBlox lately. First, it was praise that a toy manufacturer was targeting girls with building toys, complete with a catchy girl-power-themed video. Then the buzz was about the Beastie Boys claiming copyright violation for repurposing their song. Then people started looking at the toy company more critically – sure, they're making building toys targeting girls, but the toys feature the stereotypical colours (lots of pink) and imagery.

And why do toys need to target one gender specifically, anyway? In come the discussions about societal norms, marketing practices, etc.

Growing up I had a pink minivan for my Barbie. I also had enough Lego, videogames, trucks and wooden building blocks to rival the boys in my neighbourhood (maybe the lesson here is that I was spoiled?). I didn't think about my toys in gender terms, because kids don't. I asked my parents for what I was interested in at the time.

Data and market research can be handy. They can tell us exactly who is buying our products so we can tailor messages to that 23-year-old, hazel-eyed, female urban student. But what came first – that customer interested in the product or the product marketing to that customer? Maybe if I'd seen one single girl in a G.I. Joe ad as a kid, I would have convinced my parents to buy more of them.

Savvy marketers are waking up to the fact that more people could be buying their products. When you watch four commercials in a row specifically geared towards moms, you can't help but wonder how guys feel who might be equally interested in purchasing that brand of gravy mix.

So as fashion, beauty and food continues to focus on women, companies are missing out on a demo with mega spending potential – a new breed of men who aren't afraid to get their hands dirty… in the kitchen. These guys are suave, stylish and proud of it, and a few brands are recognizing the "rise of the gentlemen" and their future buying potential as they go from being youngsters to full-blown grown-ups with disposable incomes (see our Modern-day gentlemen story).

Some of our Marketers of the Year have recognized the potential of going outside their demographic comfort zones. Kraft's Kristi Murl took a chance on targeting millennial males for the launch of Mio water enhancer, in a category that had only ever been targeted towards women, and it (shock!) actually worked.

Ubisoft's Lucile Bousquet knows the gamer demo isn't just teenage boys, as the brand expanded its arsenal of games to include mobile apps that appeal to casual (and female-skewed) gamers.

And our overall winner, Duncan Hannay from Scotiabank, continues to evolve the company's Scene loyalty program that was created to specifically target a younger demographic. A bank targeting youth? How innovative.

Read about all the Marketer of the Year winners, including other forward-thinkers from Target and AutoTrader.

There are definitely a few lessons in our December/January issue about thinking outside the demographic box (or Blox, as it were).

With the holiday season in full swing and consumers being bombarded by an avalanche of marketing, now is the perfect time to put down the turkey leg for a moment and think, not about who you're targeting, but who you might be alienating.