Draftfcb lands Mongrel Media account
The agency won the creative and media buying duties after successfully promoting the distributor's upcoming film Inside Llewyn Davis.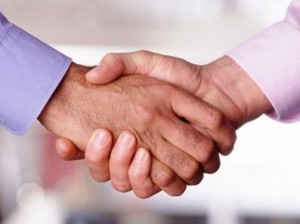 Draftfcb is making deeper connections in Canadian show business. The agency won the creative and media buying duties for film distribution company Mongrel Media earlier this month after working on a media buying assignment (which was part of the RFP process) to promote the film Inside Llewyn Davis and its Christmas Day premiere.

Hussain Amarchi, president of Mongrel Media, said in a release that the distributor was "impressed by their vision and understanding of our business as storytellers" and chose the agency "because they push hard to determine a value exchange between consumers and our product."

Stuart Pollock, lead of the Entertainment Practice at Draftfcb, tells strategy that the shop has a rich history in Canada's entertainment marketplace, having worked with production companies from an intellectual property perspective, securing licensing rights for Temple Street Production's The Next Step, for example. From a marketing perspective, Draftfcb has also worked closely with eOne and Fox Studios Canada on some of their film promotions, he says.

Pollock noted that only the most "ardent film buffs" are familiar with Mongrel Media, and that the agency's mandate is to have all Canadians aware of the company and the foreign and independent films its supports and distributes. To do that, he says the agency will be looking at all assets and platforms available to them, particularly digital. "People are always craving entertainment information, audiences are looking for it [online], so we want to make sure we're there to satisfy their needs for entertainment," he adds.