2014 Cause + Action awards open for submissions
The entry deadline for strategy's annual awards, celebrating brands making a socially responsible difference, is Feb. 14.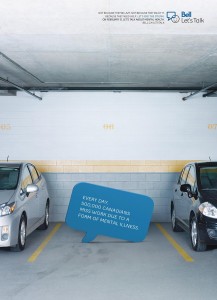 It's that time of year again. Strategy's annual Cause + Action awards, which celebrates brands that are making a socially responsible difference by creating change in areas such as sustainable development, community programs and diversity, is now open for submissions.

Past winners include Bell, Coca-Cola, Stanfield's, Home Depot, Hellman's, Virgin Mobile and Dove.

Last year's winning brands appealed to micro-givers with easy-to-do philanthropic tasks, such as talking on the phone for Bell's "Let's Talk Day," making a simple pledge to give a voice to polars bears for Coca-Cola and WWF or participating in online micro-volunteering for Koodo.

To enter, you will be asked to submit a 700-word case about a CSR program from the past year. Cases will be judged by an industry panel on criteria including brand DNA, uniqueness, awareness, legs and overall success.

Submission deadline: Friday, February 14, 2014

For more information or to receive a submission package, please Jennifer Horn at jhorn@brunico.com or call (416) 408-2300 ext. 528.

Winners will be profiled in the May issue of strategy.