Executive changes and hires at Draftfcb
The shop promotes Heather Segal to VP, director of integrated planning, who is joined by Neale Halliday from TBWA and Laurie Maxwell from Grip Limited.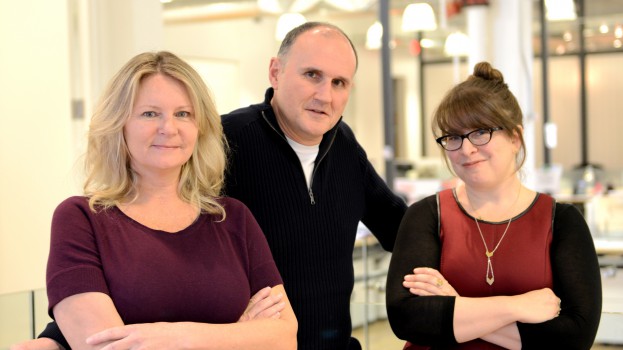 Draftfcb is beefing up its workforce by adding Neale Halliday and Laurie Maxwell to its team, as well as promoting Heather Segal (its former strategic planning director) to lead the agency's integrated planning discipline, according to a release.

Segal moves up the ladder after two years at the Toronto shop, working with clients such as Nestle Canada, Ontario Tourism, Del Monte Foods and Oreo. The new VP, director of integrated planning began her career as an account exec at Leo Burnett and spent the past 15 years moving between agencies Ammirati Puris Lintas, MacLaren McCann, JWT and consultancy Human Branding.

Halliday and Maxwell join the agency (in newly created roles) from TBWA and Grip Limited, respectively, with the former hired to take on the role of senior planner and the latter brought on as the agency's new VP of integrated production.

Halliday spent some time in Detroit in the mid-2000′s where he worked as BBDO's chief strategy officer, before working as a partner at research consultancy Red Room and then moving to TBWA as its strategy head in 2011.

As the former agency producer for Grip Limited, Maxwell worked on the creative agency's award-winning "The Movie Out Here" campaign for Labbatt-owned Kokanee.

"This is an exciting time for the agency," said Paul Mead, president of Draftfcb in the release. Today's announcement follows other agency appointments made in the past few months, such as the hire of Ricky Jacobs as VP managing director and digital head, as well as Curtis Edwards, who joined the shop last August as VP of digital creative.

"As we plan for the future, we have sought out talent that will ensure we continue to provide our clients with the very best."

Pictured from left to right: Laurie Maxwell; Neale Halliday; Heather Segal.