Cannes Lions opens for entries
Seventeen categories will be contested, including the new Product Design and revamped Cyber Lions category.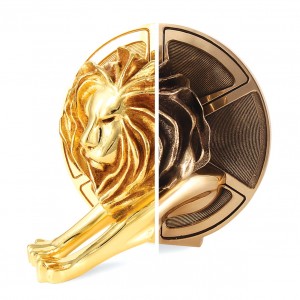 The 2014 Cannes Lions International Festival of Creativity opened for entries today with new and redefined categories for agencies to compete in.

The festival is introducing Product Design lions for 2014, which recognize the applied use of physical products in aiding the communication of a brand, as well as its use in having a positive impact on improving people's lives, Cannes Lions said in a statement.

The category will be split into four subcategories: consumer goods, well-being and environmental impact, solution and interface.

"Brand communication has become such a part of product design that it's important, as a global Festival celebrating creative communications, we now recognize this," Terry Savage, chairman of Lions Festivals, said in a statement.

The announcement of the new category comes one day after the festival announced it is redefining the Cyber Lions competition to better reflect the digital landscape.

The changes include three new subcategories – social, branded technology and branded games – joining the subcategories of integrated, the web and cyber craft.

The social category will reward focused executions with social thinking at the core of the work, Cannes Lions said in a statement, adding that the jury will consider levels of engagement, social reach and creative use of social networks and activity. The branded technology category is for executions that utilise or harness tech to enhance or complement the brand, while branded games will honour gaming executions specifically produced for a client to enhance its overall brand experience.

As in previous years, there will be three Grand Prix for Cyber, with entries in cyber craft and the web (which includes web campaigns, platforms, online ads and online videos) eligible for one, entries in social up for the second, and entries for branded games, branded tech and integrated multi-platform campaigns vying for the third.

Nellie Kim, CD at John St. and a Cyber Lions juror in 2013, says jurors had been told prior to judging last year that Cannes Lions wanted to make changes to the category. She says that both during the judging process and after, the jury discussed how to make the categories more representative of the work being entered. They proposed eliminating some categories and adding others.

"Digital has changed so much since the Cyber category was first introduced at Cannes and innovation is occurring by the second," Kim says. "Leading the way in selecting and awarding the best in digital work obviously had to change as well, and it will continue to do so."

Kim says BBDO Toronto's "Get Skittles Rich" campaign could be a contender in the social subcategory and perhaps for branded games as well. The execution encouraged video sharing by rewarding fans with virtual Skittles when they shared a one of the campaign's videos. The person that collected the most Skittles was eligible to win one million real Skittles.

Dré Labre, partner and CD at Rethink and a Cyber Lions juror in 2012, says he felt the new categories were overdue. New categories should be created every year, Labre argues, because everyone, including Cannes, is playing catch-up with rapidly-changing advances in technology and trends.

"There is something to look forward to in [being able to] better categorize what you enter," he says. "I feel they're catching up with the times. These new categories are topical but they could have been added two years ago."

He believes the industry is actually moving away from creating branded games and argues that nothing "has really topped" Burger King's "Xbox Games Innovative Campaign" by Crispin Porter + Bogusky, which won a Titanium Grand Prix in 2007.

"I know that gamification has been a bit of a buzz word for the last few years but I feel that's dying out," Labre says. "It's really hard for advertisers to compete against legitimate game developers. People are going to play Candy Crush way more than they are going to play some branded time waster."

Entries can be submitted into 17 categories in all, also including branded content and entertainment, creative effectiveness, design, direct, film, film craft, innovation, media, mobile, outdoor, PR, press, promo and activation, radio and titanium and integrated.

The festival takes place June 15 to 21.