Hellmann's launches Super Bowl campaign
The brand aims to show its use in more than just sandwiches with an in-store push in Quebec that includes appetizer recipes for game day.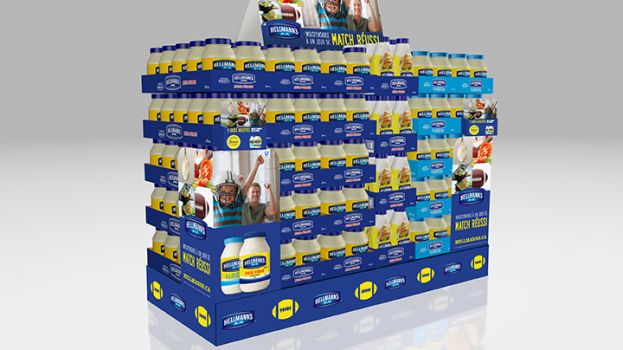 Unilever has kicked off it first shopper marketing campaign around the Super Bowl for its Hellmann's Mayonnaise products in Quebec.

Working with agency Bob, the goal is to convince its bull's eye target, a 42-year-old urban mother, to create appetizers with the mayo on game day.

The campaign runs in IGA and Metro from Jan. 6 to Feb. 2, and uses some old-school methods – a coupon, and a recipe book with traditional game day food.

"It's really about offering [the hostess] a variety of things that she can deliver to her guests at a Super Bowl party," says Lynn Caiger, senior shopper marketing team lead, Unilever Canada, "because we know that for the majority, she's the one that's doing the grocery shopping and looking for the ideas."

Cooking demos will also be held in store, says Philippe Archambault, assistant shopper marketing manager, Unilever Canada.

Out-of-section displays for Hellmann's will be located near other typical products sold during the Super Bowl such as chicken wings.

Unilever is supporting the push with web banner ads in the retailers' newsletters, directing IGA shoppers to a downloadable recipe pamphlet, and Metro shoppers to a microsite.