Q&A: Juice Mobile CEO Neil Sweeney's proximity plan
The mobile marketing company exec discusses how location-based advertising tech will help reshape shopper marketing programs.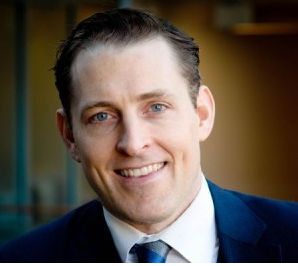 For shopper marketers fighting to engage connected consumers in-store, bridging the canyon between the digital world and the physical store is increasingly important. Toronto-based mobile marketing agency Juice Mobile is betting that proximity marketing technology is the solution for marketers wanting to continue the conversation with consumers once they walk in a retailer's door. The company, which employs about 40 staff, recently put its stake in the ground with the acquisition of proximity marketing solutions company Gauge Mobile. The move was made with an eye to the near-future, says CEO Neil Sweeney, but since announcing the deal on Jan. 15, both existing and potential clients have been getting in touch, an indication of the appetite for this technology.

Founded in 2010, Juice Mobile already has two other platforms: Nectar, a mobile ad platform that takes price out of its algorithm – focusing on other things like reach, frequency and duplication of ads, as well as a mobile-specific real-time bidding platform called Swarm.

Juice partners with big players, including Canadian publishers such as Corus Entertainment and Metro International, CPGs such as Molson and Unilever, and retailers such as Scotiabank, Sears and La Senza.

Strategy spoke with Sweeney about the Gauge Mobile acquisition, the company's expansion plans and how proximity technology is changing shopper marketing.

What impact will proximity marketing have on shopper marketing?

I think it's enormous. What we as an industry do all the time is market to consumers in individual silos, but consumers don't operate in silos. By tying proximity to other marketing mediums, such as a mobile program, you're able to get a better understanding of the actual path to purchase.

The ability of smartphones to capture data to individual touchpoints is there, so you can build an attribution marker that over time should give a marketer a better understanding of how dollars are being spent and where the influence is. This is where I believe the future is going, which is part of the rationale as to why we've stuck a flag in the ground to invest in this space.

You've said before that this technology can help retailers to combat showrooming. What advantage does it provide retailers in completing a sale?

This is not to stop showrooming. That is going to continue regardless of what anybody does. But I think the question they need to ask is, 'why is the consumer showrooming?' It's because they aren't getting what they need.

From a proximity perspective, if you as the retailer provide more of what the consumer needs, using your own voice, then you take [away] some of the need of the consumer to browse on their phone.

We have noticed, and all of our research has suggested, that consumers are less willing to trust the salesperson than before, and they trust what they find online as being more authentic. So, if that is what the consumer thinks, you can insert yourself into the conversation.

Of the three areas you are focusing on with the proximity marketing technology, in-store, in-pack or in-sign, which do you think will have the biggest impact for marketers?

If you can figure out the in-store piece and combine it with the out-of-store experience, that's a pretty good start. That is probably the sexiest. Inevitably, everyone talks about Minority Report and how your preferences as you're walking down the street are changing with you. We're still a number of years from that but I think in the longer term the OOH industry is going to be more like that.

The in-pack piece is interesting because if you look at CPG firms, they have ubiquitous distribution around the world, but actually doing things in a specific store is difficult for them. This technology allows them, in some ways, to circumvent the retailer and to gather their own information and apply it to their macro marketing initiatives.

Why did you choose to partner with Gauge, specifically?

Their focus has been working with a lot of OOH guys and working specifically with NFC, and that's an area we haven't spent a ton of time on because, candidly, it's a different part of the marketing piece. Gauge provides access to those planners and buyers. But it was honestly more about us realizing we wanted to have more control of the mobile conversation.

What is the significance of this acquisition in terms of your overall strategy for the company?

I think proximity and traditional mobile marketing are increasingly coming together. It's forcing us to address proximity more directly and on a day-to-day basis. When we're talking to the Unilevers and the Future Shops of the world, it's interesting to be able to say, let's figure out how we're going to bridge these two things together.

Are many of your clients interested in adding this into their mix?

The appetite for this is extremely high. Maybe a bit higher than what I initially assumed it would be. We don't really focus on the OOH space but we have had a lot of people from OOH companies calling and asking how they can work with us.

Do you have any expansion plans? Are you considering opening more offices?

We opened an office in New York in October, we are opening an office in San Francisco in April and we are definitely pushing more and more aggressively into the U.S.