Google named most influential brand in Canada: Ipsos Reid
The third annual survey, released at FFWD Ad Week, introduces President's Choice and MasterCard as new entrants to top 10.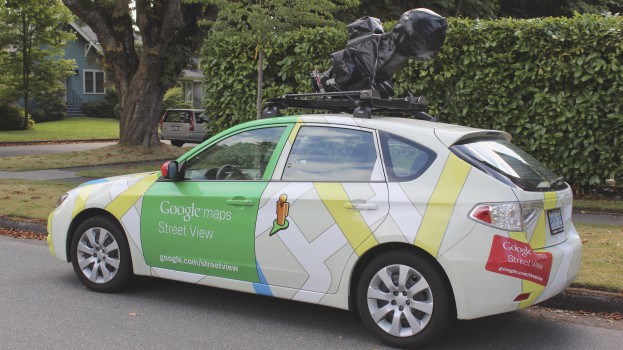 For a second straight year, Google has taken first place in the Ipsos Reid Most Influential Brands in Canada study.

The California-based company beat out fellow tech cos Facebook, Microsoft and Apple (ranking second, third and fourth, respectively) in the third annual release of the report, with Visa, Tim Hortons, YouTube, President's Choice, Walmart and MasterCard rounding out the top 10.

The survey of 5,008 Canadians was conducted in December and examines factors including trustworthiness, presence, corporate citizenship, engagement and "leading edge" to determine the most influential brands in Canada. The results of the study were unveiled today at a presentation at Toronto's TIFF Bell Lightbox during ICA FFWD Advertising and Marketing Week.

"When it comes to asking which brand is the most trustworthy, has the most presence or is most engaging – the answer can be a very personal one for many of us," Steve Levy, COO, Ipsos Reid, said in a statement. "This is because we increasingly identify with, relate to, and define ourselves by them – which gives brands something we can measure: influence."

Both President's Choice (8) and MasterCard (10) make their first appearance in the study's top 10, with PC moving up from #14 in 2012 and MasterCard rising from #11.

McDonald's, Netflix and Hudson's Bay were singled out by Ipsos Reid for making significant gains in 2013: McDonald's jumped 12 spots, to #23 from #35 in the 2012 rankings, Netflix rose 36 places to sit at #36 compared with #72 the year before and HBC climbed 32 positions, to #52 from #84 last year.

Not surprisingly, the study also found differences of opinion about brands across age, gender and regions. For example, millennials ranked new media brands such as YouTube, Pinterest and Netflix high and gen-Xers found the Weather Network to be more influential than boomers or millennials.

The study was also conducted in 15 other countries around the world in 2013, including the U.S., Mexico, Brazil, Argentina, U.K., France, Germany, Italy, Sweden, Belgium, Netherlands, Australia, China, Taiwan and Singapore, to determine the Most Influential Brands in the World.  Google, Facebook and Microsoft, also held the first, second and third places in the global study.

The results of the survey are considered accurate within +/- 1.6 percentage points, 19 times out of 20. Microsoft was named the most influential brand in Canada in 2011.

Google Street View vehicle image via Shutterstock.