How Sears and Harry Rosen are celebrating Chinese New Year
The retailers are tapping into the tradition of purchasing a new wardrobe for a new year with curated outfits and a presence in Asian-focused publications.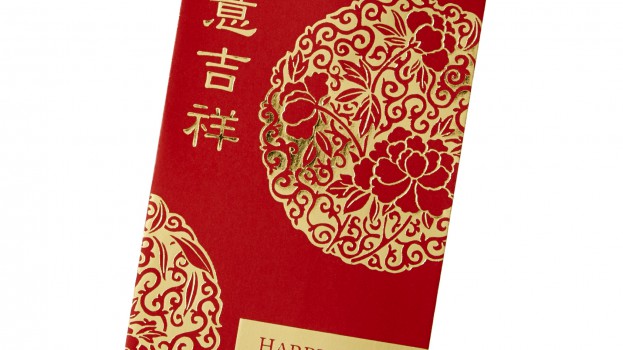 Some 1.3 million Chinese-Canadians have an extra spring in their step today. Many began celebrating the first morning of the 15-day Chinese New Year by slipping into new shoes and garments, a tradition which symbolizes a new beginning. It's during this time of wardrobe renewal that Canadian retailers Sears and Harry Rosen have ensured they're in front of shoppers looking for a fresh start.
For the month of January, and leading up to the first day of the Year of the Horse, Sears stores moved stock of items that hadn't been sold during the holiday period with discount sales. It was an opportunity for the brand to reach out to the community in Southeast Asian and Chinese news publications with ads for deals to steer them toward the retailer for any pre-CNY shopping, says Adil Qawi, who joined Sears as its Divisional VP of marketing communications last November (around the same time the company hired new CEO Douglas Campbell).
Harry Rosen, unlike Sears which is speaking to the community for the first time this year, has had its eye on the market for the past four years, holding special Chinese New Year music events in a handful of Toronto and Vancouver stores. The high-end retailer has been particularly forthright with its alignment to the tradition of renewing the wardrobe. This year, it commissioned an international designer to create horse-inspired cuff links and also curated a selection of red outfits (playing into the tradition of wearing crimson colours to ward off evil spirits).
Though Sears wants to create a direct connection to the clothing tradition, it decided to take a more subtle approach with the aforementioned newspaper ads that don't make mention of the event, says Qawi. "We have the sales going on while they're shopping for a new wardrobe and new additions to their home, but we're also trying to not make it a forced thing," he adds.
The only obvious connection the brand has made to the event this year is with a six-foot tall peach blossom tree, which it will be installing at the front of its store in the Markville Centre in Toronto this weekend. The traditional Chinese tree (which is a symbol of long life) will be adorned with 3,000 red envelopes filled with gift cards and gold chocolate coins for customers to pick from. "We're celebrating with them after Chinese New Years [when they're done shopping] to show that we're in this for the long-term," Qawi says.
Beyond Chinese New Year, the retailers have launched programs, are hiring ethnic staff and have begun reaching out to Asian communities with promotions on relevant channels to reach this growing segment.
Harry Rosen is working with multi-cultural marketing agency Focus Communications to host "Dress to Impress" events at the store, in company offices and at centres with student groups to help ethnic groups build a new professional wardrobe, says Courtney Beckett, events specialist at the retailer. She adds that Harry Rosen also employs Mandarin and Cantonese-speaking sales associates to speak to its growing Asian customer base.
And Sears, with its new mandate to be more inclusive of ethnic groups, says Qawi, is looking to promote its key events, such as its "Sears Day," in the appropriate TV, radio and print channels to attract this burgeoning audience. "Sears is going through a bit of a transformation, as it has for the past couple years, and we're really trying to understand what our value proposition is for Canada. Our core is that middle-of-the-market, delivering everyday value to everyday Canadians. And this community really values value," he says.
"This year we're embarking on multicultural [marketing]," notes Qawi, adding that Sears recently hired MacLaren McCann to specifically help the company in the area of ethnic advertising.  He says he was impressed by the agency's multicultural creative department and previous work with General Motors that helped make its Chevy vehicle attractive to the Asian community.
"This is our first toe in the water when it comes to the Chinese community, we want to put it in market and see how we can improve it," adds Qawi. "When [these communities] trust you, they tend to stay with you. We want to build those relationships and make it long-term."