Fighting for fairer Olympics with comedy
The Canadian Institute of Diversity and Inclusion and Rethink take a cheeky approach to generate conversation around the upcoming Sochi Games.
Three days before the launch of the 2014 Sochi games, the Canadian Institute of Diversity and Inclusion (CIDI) and Toronto's Rethink seeded out a new video, calling out the controversy around the Olympic Games. In July 2013, the Russian Ministry of Justice adopted new laws, effectively banning pride parades, speaking in favour of LGBT rights or giving equal credence to homosexual relationships, creating an uproar and demands for boycotts among LGBT supporters.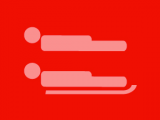 In the online video, two lugers suggestively rock back and forth, followed by the tagline "The games have always been a little gay. Let's fight to keep them that way." Viewers are invited to head to the brand's Facebook page and download a profile photo icon (an equal sign, made of lugers, representative of the equal rights movement in the U.S.) to show their support.
Caleb Goodman, partner and managing director, Rethink, says the organization and agency began working together recently on a pro-bono basis. "We thought it was a good opportunity to shed light on a serious issue," he says.
The ad was made on a budget of less than $10,000 with the support from "very generous friends in the production industry," he says.
Without a media spend, the ad will be primarily seeded out through PR and owned social channels. Weary of bringing down the ire of the Olympic Committee, the ad is purposefully devoid of team or nationality-related messaging with "the Games," being the only indicator of relation to the upcoming sporting event.
Want more ideas on how brands could navigate the Sochi controversy? Experts weighed in on the issue in our November issue.