Canadians want to rage against the machine: trend
JWT's third installment of its Trend Report also finds that mind-reading tech will soon make a big bang.
At the end of each year JWT takes on a global initiative, tracking upcoming trends likely to influence consumers' lives in the coming months. This year, JWT Canada conducted its own survey in this country to localize the global trends. In this five-part series, exclusive to strategy, the JWT Canada Front Row Insights Team of Victoria Radziunas, Chantaie Allick and Melanie Reiffenstein break down the 2014 trend report with new Canadian data and examples. 
Telepathic Technology
Our fifth JWT trend is one that is especially relevant to Canadian marketers as advances in brain-computer interface technology, emotion recognition, brain research, wearable technology and big data make it possible for brands to better understand consumer needs and tailor experiences and messages to their tastes.
These seemingly cutting-edge technologies have existed for decades, but only in the last few years have they gotten to the point where they're inexpensive enough and readily available in sizes that can be used effectively by consumers and marketers alike.
In Toronto, InteraXon is helping to make telepathic technology affordable and accessible to consumers. Through EEG sensors and the accompanying data, the company's Muse headband allows users to control games, do brain training exercises and eventually control devices directly with their minds. Much like the popular Nike+ FuelBand, Muse also sends data to the user's mobile device to show how well the brain (rather than body) is performing in real time. (For more on the neuromarketing game, check out strategy's in-depth look at the burgeoning mind-reading industry.)
"This allows you to access your mental process and your brain in an entirely new way that then gives you new information about how you exist in the world — and therefore allows you to optimize your experience of being in the world," says InteraXon CEO Ariel Garten.
It offers an incredible degree of insight, but requires brands to pay more and better attention to privacy issues that can come up with tracking consumer movement and tailoring experiences to computer-perceived demographics.
The technology itself is still in its infancy, but new players on the field, like InteraXon will soon help the space boom.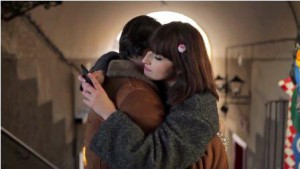 Raging Against the Machine

As we fall deeper and deeper into a world made up of mobile devices, tweets, likes, texts, shares and an internet of everything (and soon, mind-reading tech) and our lives become fused with digital technology, many will simultaneously embrace and lament the changes technology has wrought on the simple human experience.

In the JWT Canada study, 68% of Canadians said they fear technology is taking over their lives. Surprisingly, Canadian millennials— digital natives — are the generation that feel most strongly about the encroaching role of technology. More 18- to 24-year-olds think they spend too much time using technology than any other age group and make an effort to disconnect. Despite those fears, we are generally less consumed by that technology than those surveyed in the U.S. and U.K. — just 36% admit to missing out on experiences because they're so focused on taking a video or picture.

As a result, consumers are seeking tech-free spaces and experiences. This doesn't mean that brands should turn their backs on all things electronic and the great opportunities it offers for new consumer experiences. Instead, it necessitates better integrated marketing efforts that offer multiple ways beyond digital for brands to connect.

As our complicated relationship with technology evolves, brands will have to recognize high-tech lives while also emphasizing the human touch and, where appropriate, embracing the analog world. Brands that focuse on human experiences and that advocate for more mindful lifestyles are going to find success in a world of 3D and mobile.