GSP on the silver screen
A documentary about Georges St. Pierre, produced in part by Sid Lee's production arm, opens Thursday.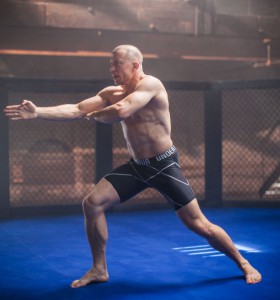 He has been the king of the UFC cage, starred in commercials and co-authored a book. Now, Georges St. Pierre is taking over cinemas across Canada in a feature-length film.
Takedown: the DNA of GSP, is a co-venture of production company Jimmy Lee, a division of creative agency Sid Lee, Triplex Films and Upside Up Media Group, that Joseph Barbieri, managing director, content and media partnerships at Sid Lee, says gives a glimpse into the direction the agency wants to take branded content.
"The GSP initiative really represents the type of branded content work Sid Lee is going to be producing with, and on behalf of brands in the future," says Barbieri, who joined the agency last month to helm its dedicated custom editorial content division. "We think we're breaking new ground with respect to bringing a new level of content and marketing discipline to the documentary discipline as well."
The documentary, directed by Sid Lee ECD Kris Manchester, lead creative behind Adidas's global campaigns and Canadian writer and director Peter Svatek, will be screened in 100 Cineplex Odeons across Canada on Thursday, and again on Feb. 22 and 24. It follows the mixed martial artist's recovery from knee surgery in Dec. 2011 until after St. Pierre's victory over Nick Diaz in March 2013. The fight footage marked the first time in the history of the UFC they had allowed an outside agency to have cameras filming at a live event.
Montreal-based producer and distributor Remstar Films has Canadian film rights to the doc, while Toronto-based Peace Points Rights has the global rights and independent Canadian film distributor eOne is handling media rights in Canada.
It is expected to air in Canada on The Movie Network and Movie Central, as well as French-language TV network V, while Fox Sports plans to air it in the U.S.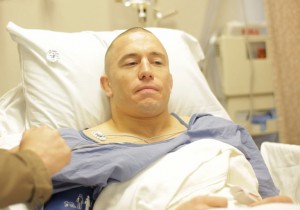 "That's a critical part of the model as well. Brands can create entertainment properties and owned media but clearly getting it out and seen is critical," Barbieri says. "We are taking a very proactive view to forging media partnerships from the get-go with brands to ensure distribution and amplification of the content."

The film is being promoted via GSP's YouTube, Facebook and Twitter feeds, with a web site, thednaofgsp.com, driving to that. A 122-page book of photos from the filming of the movie, Takedown: The DNA of GSP – the book, in collaboration with Bayard Canada, is on sale at major bookstores and retailers such as Walmart and is promoted via a microsite, thednaofgspbook.com.

With more than 100 hours of film to work with, the co-venture has produced outtakes and behind-the-scenes footage that it has been seeding out since December via YouTube to generate buzz.

The first feature film by Jimmy Lee and Manchester started off as a personal project for Manchester. Sid Lee was brought in by St. Pierre's management team in 2011 to work on the fighter's brand, and it was while at a St. Pierre title fight at the Air Canada Centre in Toronto, Manchester realized there was a great opportunity to tell the story behind the fighter.

"It's amazing that George had the confidence in me and Sid Lee to carry this through," Manchester says.

"I heard a journalist saying he thought it would be a big promotion on Georges St. Pierre, which is not the case," says Richard Jean-Baptiste, president and partner at Jimmy Lee. "This is where we really want to go. Creating content is one thing but creating genuine, authentic content, that's something else."

St. Pierre recently vacated his welterweight title to take a break from competition, but Manchester says he feels confident St. Pierre will be back.

Watch a trailer for the film below: