Lessons from Knight Rider
John St.'s Chris Hirsch and Nellie Kim on how to maintain a human voice in a digital world.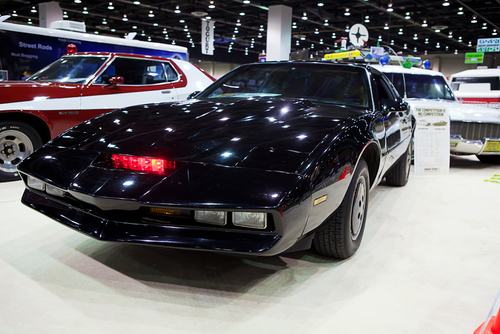 By Chris Hirsch and Nellie Kim 

A brand's communication with consumers has historically been a one-way conversation. Brands spoke and consumers listened, whether they wanted to or not. And brands controlled that conversation for years. But now with what seems like a limitless amount of online social platforms to air our grievances about certain brands, or to raise others up with glowing personal reviews, everyone who is online has a voice. By way of technology, the control of the conversation has shifted to the consumer. And brands are becoming increasingly aware that today the best form of communication doesn't talk at consumers, but rather talks with consumers.

Not surprisingly, it's a challenging task for brands to keep up with the ever-evolving development of technology, social platforms and consumer behaviours. However, brands that have successfully maintained online communities and upstanding reputations all have one thing in common: they talk as a person, not as a brand. They make personal connections with their audiences by speaking in an engaging and conversational tone. In short, they have a human voice. And as the number of social platforms continues to increase, so will the amplification of the consumer voice. This means only brands that converse with consumers in this more "human" tone, will continue to succeed.

So, what does this more human brand voice sound like?  Well, KITT from Knight Rider strikes a chord with his seemingly human musings from a Pontiac Trans Am. But perhaps a more current, less Hasselhoff-y example can be taken from the pages of brands that have already created successful human brand voices.

Take Clorox bleach for example. We know what you're thinking – "do I really want to be friends with a cleaning product?" Now, 30,000 followers may not seem like a lot, but let's keep in mind people, this is for a brand of disinfecting and whitening chemicals. Clorox must be doing something right to have garnered a following of more than just a handful of digitally-savvy bleach enthusiasts which rivals even that of some popular beer brands. This can be attributed to its real-time, human interaction with its community, as well as posts that are fun, helpful and humourous. Thus, the brand creates an emotional connection with its consumer against even the toughest of stains.

We're not saying developing an online personality and a unique and reflective human voice for a brand is an easy task. This is especially true in the inherently cold technological landscape where even genuine friend-to-friend social media interactions and connections are often put into question. Not to mention the challenge of always having to be "on" in order to stay relevant and responsive to the consumer.

With that said, building trust through transparency and responsiveness all while keeping it social, on brand, and most importantly, human, seem like necessary steps in creating a successful relationship between brand and consumer today. Because in a world where the consumer's voice is only getting louder, brands that are able to make a true human connection with their consumers are the ones that will be able to transcend the coldness of evolving technology. Even if it's for a brand of bleach.

Nellie Kim and Chris Hirsch are CDs at John St.

Image courtesy of Shutterstock.