CASSIES: 2014 Judges
Meet the judging panel for this year's awards.
Ted Boyd, Chair
CEO | One Advertising
Boyd has 26 years of marketing and sales experience, including 16 years in digital marketing. He was CEO at digital agency 58Ninety prior to its acquisition of Due North Communications to become One Advertising, a Toronto-based independent full service agency. In 2013, it also acquired Brandworks.
Previously, Boyd was CEO of IcebergMedia.com, an internet radio broadcaster. Before joining Iceberg, he held the position of president at e-commerce book retailer, Indigo online and SVP of new media and new business for Young and Rubicam Canada.
Ted currently serves on the boards of the Alliance for Audited Media and CBC/Radio-Canada. In the past he has served as the founding president of the Interactive Advertising Bureau of Canada, and as a director of the Children's Aid Foundation and NABS.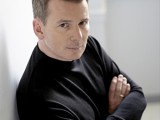 Stephan Argent
President | The Argedia Group
Over the last few years, Argent has managed agency search, evaluation, benchmarking initiatives and contract negotiation for iconic brands in Canada, including Air Canada, Bombardier, Tim Hortons and Walmart.
Prior to forming The Argedia Group, Argent served as VP, digital media for CTV, where he led digital media strategy and spearheaded initiatives across some of Canada's most recognized media brands. He's headed up digital media for CHUM television and Citytv prior to CTVglobemedia's acquisition of the company.
He has also worked at some leading advertising and digital marketing agencies including Lowe in London, England; BBDO Canada and Organic in Chicago.
Sonya Bacon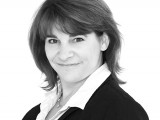 EVP brand strategy | Bleublancrouge
As the architect of planning and positioning at Bleublancrouge, Bacon has worked with companies across many sectors including telecommunications, packaged goods, food, retail and financial services.
She has worked on many successful brands during her 20 years at top agencies in Quebec, such as Sid Lee, Bos, Taxi and Cossette, in roles ranging from strategic planner to vice-president of account services.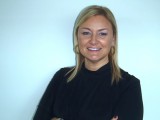 Elaine Bissonnette
Director | brand office at Bell
The 22-year Bell veteran has navigated through the world of telecommunications in various fields of expertise including sponsorship and advertising, and has led the brand office at Bell for the last eight years.
She has created and worked on many "Monsieur B." characters, some beavers and most recently, Bell's new brand image. She has also amassed numerous awards for national campaigns.
Judy Davey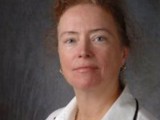 EVP activation | ZenithOptimedia
Davey joined ZenithOptimedia in December 2012, where she and her team are responsible for all broadcast and digital activation, as well as content development, sponsorship, event negotiation and activation through ZO's Newcast and Sponsorship Intelligence divisions.
Prior to joining ZenithOptimedia, Davey was VP marketing assets at Molson Coors Canada for more than 20 years where her duties included communications planning, managing an internal E&P division, sports and entertainment rights negotiations and activations, and overseeing an internal production and creative studio.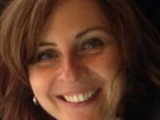 Jennifer Davidson
GM | Six Pints Specialty Beer Company
Davidson is currently with Six Pints, which owns Creemore Springs, Mad and Noisy, Granville Island Brewing, as well as the Beer Academy in downtown Toronto. Prior to this she held roles as VP, marketing for Molson Coors's domestic brand portfolio and VP, innovation for Canada.
She spent two-and-a-half years in Denver, Colorado where she was part of the start-up team for Molson's international division. She was responsible for the global brand stewardship for Coors Light, and led the Coors Light Global Brand Leadership Team, a cross-functional council of global marketers who worked together to build the brand consistently across the world.
She started her marketing career at Unilever Canada where she managed a range of home and personal care brands including Salon Selectives, Q-tips and Vim cleanser.
Mary De Paoli
EVP and CMO | Sun Life Financial
De Paoli is responsible for Sun Life Financial's global brand, digital, marketing, philanthropy and public and corporate affairs. She joined the company in 1999 and has a background in marketing, customer and corporate activities, and leading pension and retirement services business lines. She was named strategy's Marketer of the Year in 2012.
In her earlier career, De Paoli was a business journalist, working at the Washington bureau of CNN and as managing editor of Canada's Employee Benefits & Pensions Monitor Magazine. She also authored The New Imperative: The Plan Sponsor's Guide to Education and Communication.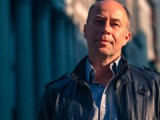 Martin Gosselin
VP creative | Ogilvy Montreal
Gosselin is currently overseeing the development of creative solutions for Ogilvy Montreal clients such as Health Canada, the Colorectal Cancer Association of Canada, Cogeco, YMCA and Midas.
Before joining Ogilvy Montreal, Gosselin worked for JWT, Palm + Havas and Cossette, creating campaigns for McDonald's, BMO, Labatt, Molson, Bell and Home Depot.
His work has been recognized both in Canada and abroad, and he is particularly proud of the CASSIES he has won.
Jelleyman joined Taxi in January 2013. He led his last company, U.K.-based Red Bee Media, to win European Agency of the Year 2012.
He began his career as a wide-eyed newcomer at BMP DDB London in 1990 and also held posts as creative director at TBWA\London and European ECD at David and Goliath.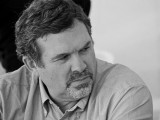 Ian M. Macdonald
National director | marketing and nutrition | Dairy Farmers of Canada
Based in Montreal, MacDonald is responsible for a broad generic marketing program, which includes consumer mass media communications, retail promotions, trade relations, health professional communications and market research activities at Dairy Farmers of Canada, a private-sector organization owned, funded and directed by Canada's milk producers.
He has spent his entire career in the Canadian food industry, having started with Maple Leaf Foods in 1976, before moving into the dairy industry in 1983, where he has held sales, marketing, and advertising positions at the provincial, regional and national levels.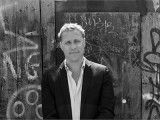 Christian Mathieu
Partner | Open
Prior to founding Open in 2010, Mathieu was managing director at Zig, where he had strategic oversight on major accounts and led business development in both Canada and the U.S.
His experience includes roles as senior strategist at agency Roche Macaulay & Partners, head of marketing communications at Ikea Germany and later head of marketing communications for Ikea North America.
He has been recognized with awards including a Cannes Grand Prix and Clio Advertiser of the Year for his work at Ikea.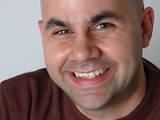 Jay Moonah
VP marketing | Wild Apricot
Moonah has worked in digital strategy and content development for almost 20 years. As the head of marketing for membership management software firm Wild Apricot, he has helped the company grow to become the top product in the space, with more than 6,000 clients.
Prior to Wild Apricot he was director of strategy at digital agency 58Ninety, and has also held positions at Sun Media and CBC.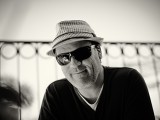 Luc Perreault
VP creative services | Palm + Havas
Before joining Palm + Havas as creative head in 2013, Perreault worked at Tam-Tam, Marketel, Cossette and KBS+. His career of over 20 years is paved with successful campaigns for major brands such as Subway restaurants, Dairy Farmers of Canada, Volkswagen Canada, Loblaws, Santé et Services sociaux Québec and the CHU Sainte-Justine Foundation.
His work for national brands like Air Canada, Desjardins, Molson, Loto-Québec, Coca-Cola,  Sprite, Metro, Burger King, Bell, Rogers and Vidéotron has earned him numerous awards.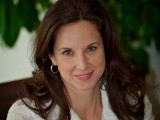 Angela Scardillo
VP marketing & comms | Best Buy Canada
Scardillo leads the development and execution of retail marketing strategies, marketing communications and community relations across both the Best Buy and Future Shop brands.
Scardillo brings more than 20 years of experience to her current role. Prior to joining Best Buy Canada, she spent the first half of her career specializing in teen and family marketing, and has been the force behind the development of marketing, promotions and communications strategies for clients in the retail, food and beverage, energy conservation and youth marketing fields.
Simon began his career in the U.S. at JWT New York and Saatchi & Saatchi Los Angeles. In 2001 he moved to Toronto to join DDB, eventually rising to the role of ECD. In his nine years at the agency, DDB was named strategy's Agency of the Year five times.
His work has been recognized by a host of national and international award shows and has a collection of Pencils, Lions, Angels, and other pointy objects to show for it. He currently sits on the board of the Advertising and Design Club of Canada.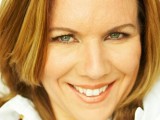 Élise Vaillancourt
Regional marketing manager | The Home Depot Canada

Vaillancourt leads the Quebec marketing and advertising team at The Home Depot Canada. She played a key role in the new brand positioning of the company and contributed to drive significant market growth in a highly competitive market.

She has worked in marketing and communications since 1992, for several years as account services director at various agencies in Montreal, including a small digital agency, before joining the advertising team at The Home Depot Canada in 2003.