By Dave Watson 
Those who embrace change are always searching for the next new product or medium in which to apply design and design thinking to. While no means a technophile, I have always had a curious mind. And while some forms of technology have been flashes in the pan, recently, three innovations began to show real potential in becoming enablers of creativity.
The 3D printer
Last year was definitely the coming of age party for 3D printing. We saw numerous examples of how artists, scientists and entrepreneurs have been able to harness its creative power. One of my favourite examples is a gorgeous 3D-printed dress created by fashion designer Michael Schmidt and architect Francis Bitonti. While I admit the dress does look a tad cumbersome, you can't deny it's stunning. I imagine it won't be long until we start seeing 3D printing on the runways of Paris.
Nike was one of the first brands to use this new technology on a large scale with the release of the Vapor Laser Talon Football cleat. Weighing in at a mere 156 grams, the shoe's 3D-printed sole is "contoured to allow football athletes to maintain their drive position longer and efficiently." The epitome of good design; both functional and beautiful.
Perhaps the most impressive example of 3D printing has been developed by Behrokh Khoshnevis, a professor at the University of Southern California. Khoshnevis has recently created a massive 3D printer capable of building a house in less than 24 hours. A hose connected to the arm of the printer sprays out cement and creates the structure from a digital design. This type of 3D printing is called Contour Crafting and will no doubt change the way homes are built in the near future.
Wearable technology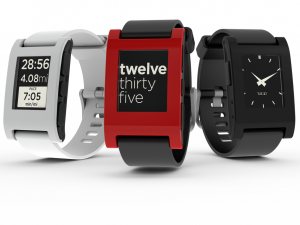 In 2013, wearable tech jumped out of the movies and into the forefront of North American consciousness. And while Google's much-anticipated Google Glass is by far the most advanced, other brands such as Nike and Samsung have also created practical products that use technology to enhance our lives.
One of the biggest winners in the wearable tech sector has been Canada's own Pebble watch (left). When University of Waterloo graduate Eric Migicovsky was struggling to finance his vision of a watch that could receive texts messages and play music, he turned to Kickstarter and hoped the general public would support him where investors wouldn't. Migicovsky had initially hoped to raise $100,000 to start production. However, in just over a year, the Pebble watch raised over $10 million. In January 2013, the Pebble watch went into full production, making 15,000 watches each week.
One of the biggest complaints this sector is facing is the belief, which many hold, that all the products look and feel the same. This is exactly where design can help elevate and differentiate. Current interfaces many of the products offer are reminiscent of the first generation iPod — simple and monochromatic. Like the iPod, products will evolve to become more sophisticated and user friendly.
But more importantly, these products will begin to change the way we design our lives: Imagine the watch being able to track your heart rate throughout the day. How many lives could it help save if someone could access the wearer's health history or allergies in case of an emergency?
Kickstarter
In 2013, Kickstarter transformed from being a tool for tech entrepreneurs to a platform where artists and designers were able to generate interest, and in turn, fund creative, non-commercial projects. This trend is a dream come true for those individuals who have always had the big idea, but lacked the financial means to make it a reality. The scale of this idea seems to know no boundaries. Everything from highly-crafted calendars to niche magazines have been funded through the site. Even director Spike Lee has crowd-funded his next movie.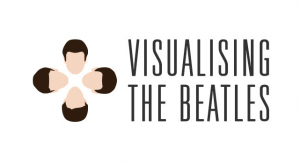 British graphic designer John Pring recently started to crowd-fund a project near and dear to him. Inspired by his love of information graphics and music, Pring set out to crowd-fund a book that presents key information about the Beatles in a visual way. The book, entitled Please Please Me, is a visual feast of Beatles data and trivia served up beautifully in a highly-crafted coffee table book. Pring's project has already exceeded his goal and printing of the limited edition book has begun.
I often look through award annuals and ask myself, "How the hell did this ever get made?" I now know the answer to that question: I have always been a hater of crowd-sourcing; the potential of crowd-funding, however, is very exciting.
Clearly, it has never been a better time to be a designer. Never in my career have I seen design play such a pivotal role in daily life.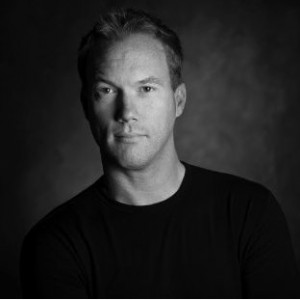 Dave Watson is CD design, North America, Taxi.