Surf's Up
Will Novosedlik on how to ride the tide of continual industry change.
By Will Novosedlik
Becoming future-proofed is not about predicting the future. That's a loser's game."
So says my colleague Jayar La Fontaine, foresight strategist at Idea Couture, a global strategic innovation services firm. He goes on to say, "Who knows what it'll look like in five years?" To prove the point, he himself performs a function that didn't exist five years ago.
So if you can't predict the future, how can you prepare for it? That is exactly the question that Palo Alto-based Institute for the Future posed in its Future Work Skills 2020 report published in 2011. While the report is heavily techno-centric, there's no doubt technology has been, and will continue to be, the most disruptive force for change and will, therefore, have huge socio-economic impacts, as indeed it already has. Just look at what it's done to the media and advertising industries.
The report identifies the most disruptive forces that will shape the world of work over the next decade: increasing lifespans, the rise of smart machines, new media ecologies, increasing global interconnectivity and massive increases in processing power. It then identifies the skills most needed to operate effectively in these conditions. They include sense-making (the ability to glean the deeper meanings from diverse data); social intelligence (the ability to connect with others directly, meaningfully and productively); cognitive load management (the ability to filter information for salience); adaptive thinking; cross-cultural competency; new media literacy; trans-disciplinarity; and a design mindset.
It's important to note that these skills have been identified as a response to disruption. If the last decade is any indication, one thing we can say with reasonable certainty is that the disruption will continue. So how else do you prepare for heavy chop and fickle winds, more complexity and ambiguity, and no ability to predict the shape that any of that will take?
It's important to adopt a surfing position. A good surfer learns early to respect the forces of nature and accept them for what they are: unpredictable, uncontrollable and unaware that you are even there. Once you accept that, you can relax and ride those forces to heights you never imagined.
It's a good idea to try to increase your tolerance of chaos. As Nassim Nicholas Taleb explains in his book Antifragile: Things That Gain From Disorder, you need to develop the kind of resilience that enables you to gain from disorder, to grow stronger with stressors. Insulating yourself from them – as more conservative people prefer to do – can make you more vulnerable to and fearful of the shocks. You can't pretend they aren't there.
It's important to become what is called a T-shaped person – a hybrid specialist/generalist – someone who has curiosity outside their own knowledge domain and who builds adjacent skills that make them a more flexible thinker, learner and doer.
When I look back at my own career, I see 36 years, 14 positions and 11 roles across five cities. If you average it out, that's a new job and/or role every two years. I never would have predicted that. I was educated as a graphic designer in the '70s and expected to work as one for the rest of my life. As it turned out, I worked as one for 15 years or so, but have also been a brand strategist, a newspaper columnist, a strategic planner, an experience designer, a university lecturer, a wireless executive, a marketer and a management consultant, more or less in that order.
To folks in other walks of life, I may look like someone who just can't hold down a job, or who has significant attention deficit issues. Both are, to a certain extent, true. I realized some years ago that what I was doing was surfing. I wasn't looking for jobs per se; I was searching for opportunities that would allow me to pursue a set of ideas and beliefs. I won't do anything I don't believe in for too long. When those beliefs are sufficiently challenged, I begin to look for another gig. Or, as in some cases, another gig finds me. But it has to be a gig that I believe in.
So there are a few lessons here. One, disruption should not be ignored, but embraced. You can thrive there. Creativity thrives there. Opportunities for innovation are discovered there. Two, most schooling does not prepare you for this. Most schooling does a splendid job of preparing you for a world that has already happened. You're already in a new one. Three, if you are engaged, curious and open, if you can take your core skills across disciplines, then you will thrive in this new world.
So get ready. Surf's up.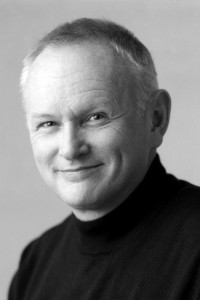 Will Novosedlik is VP brand and design thinking at Idea Couture.