WikiLeaks launches licensing division
Julian Assange's face could soon adorn T-shirts and mugs as the website seeks global merch partners.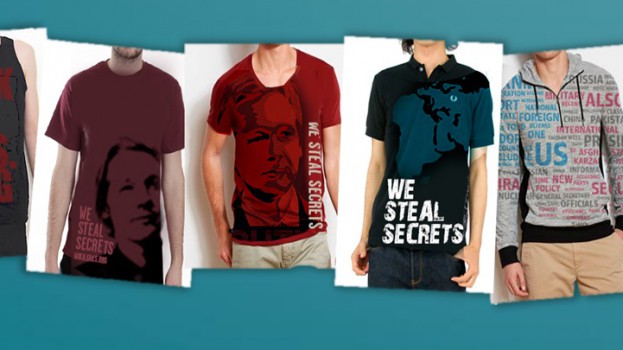 Infamous information sharing site WikiLeaks, which shares secret and classified information leaked to it from anonymous sources, has announced its drive into the commercial space with a new licensing department responsible for handling the brand. It will also include the brand of its founder Julian Assange, who is currently living in Ecuador under asylum/refugee status.

WikiLicense, headed up by Iceland-based Olafur Sigurvinsson, will manage the rights to use the WikiLeaks name and logo, and Assange's  name and likeness. Funding from the deals will go to support the not-for-profit site.

"We are looking for agents/partners in all markets that will follow our guideline on producing goods for people who support transparency and freedom of speech" said Sigurvinsson over Skype.

Though no one from Canada has approached him yet, he says they're looking forward to finding some Canadian partners. He suspects that fashion and accessory (mobile cases, backpacks, sunglasses, etc.) lines will be big sellers, but it is also looking at other categories, including houseware (pillows, water bottles or mugs) and paper goods (posters, stationery, journals, etc.).

A licensing deal could be a great opportunity for brands who embrace counter-culture and "outsiderisms," says Angus Tucker, ECD, John St. He says early adopters will likely be companies like Greenpeace or media cos like Vice or Now. More traditional brands like Mountain Equipment Co-op, Ben & Jerry's or cleaning line Method might find some value in licensing deals, Tucker says, saying these grassroots brands have built their marketing efforts on democratizing the conversation, which is a key pillar for WikiLeaks.

Of course, he's wary of whether this would be a good opportunity for WikiLeaks itself. Any partner brand would need to be brought under the microscope, while ubiquity of the WikiLeaks logo on mugs or Assange's face on shirts could strip it of its credibility.

"If [Julian Assange's face] is everywhere, he ceases to stand for anything, which is what happened with Che Guevara – nobody knows who the guy is. They think its just a cool print on a T-shirt," he says.