Shopper Innovation Awards finalists revealed
As we count down the days until the winning cases are honoured at next week's show, take a peek at the roster of finalists.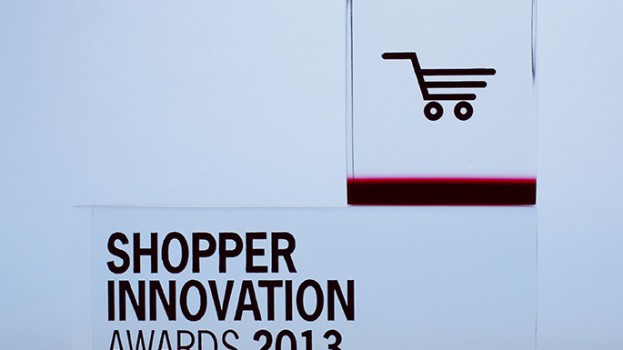 The top shopper marketing campaigns will be recognized at next week's Shopper Innovation Awards in categories such as In-store Engagement, Path to Purchase and Best Global Adaptation.

The winners will be announced at the awards show on March 4, which follows strategy's two-day Shopper Marketing Forum at the Hilton Toronto.

So which campaign had the most original idea and the best packaging, and who will take home the coveted Grand Prix?

Here is a list of the finalists (in random order):

"Cover Photo Swap" – James Ready and Leo Burnett

"Social Flyer" – Sport Chek and North Strategic

"Kraft Hockey Goes On" – Kraft and Juniper Park

"Wendy's Pretzel Bacon Cheeseburger Magic Show" – Wendy's and MacLaren McCann

"Milk Every Moment" – Strategic Milk Alliance and Shopper DDB

"James Ready 50% Awesomer Coasters" – James Ready and Leo Burnett

"Corona Day of the Dead" – Corona and Zulu Alpha Kilo

"Walk off Your Poutine" – Valentine and Lg2

"What's for Dinner?" – Knorr and Ariad Communications

"Colour Outside the Headlines" – CIL Paints and Shopper DDB

"Pleasure Store Toronto" – Magnum and Mosaic Sales Solutions

"Learn Ikea" – Ikea and Leo Burnett

"Bond d'essai" – Chevrolet and Cossette

"Chocolats Favoris" – Chocolats Favoris and Lg2

"Lobster Event" – Earls Kitchen + Bar and Leo Burnett

"Better Food For All" – Sobeys and The Working Group

"How Many Beers For That?" – James Ready and Leo Burnett

"Canadian Tire's Reinvented Digital Catalogue: The Canadian Way" – Canadian Tire and Tribal Worldwide

"FrapTap" – McDonald's Canada and Tribal Worldwide

"Let's Make Girls Unstoppable" (in Quebec at Jean Coutu) – Dove and Bob

"Repackaging Help" – Raising the Roof and Leo Burnett

"Unlock Local" – Yellow Pages and Leo Burnett

"Made in Quebec" – Kraft Canada and Shopper DDB

"The Steak Redemption" – Earls Kitchen + Bar and Leo Burnett

"Shop Small" – American Express Canada and High Road Communications

Pictured: last year's SIA trophy.