A marketing tipping point
Hunter Straker's Matthew Diamond looks to the future of the industry, suggesting the best organizations will test and learn, and evolve.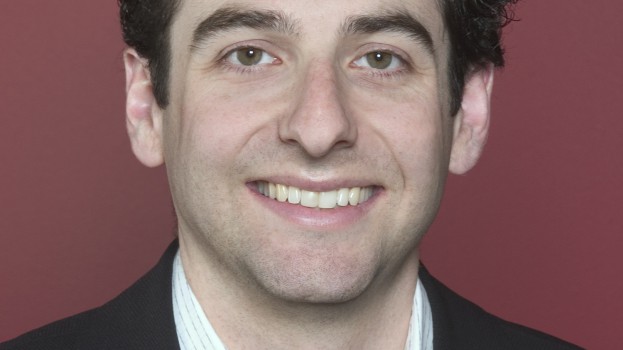 By Matthew Diamond

I didn't coin the phrase "Tipping Point," nor did I write the best-selling book The Tipping Point: How Little Things Can Make a Big Difference, but I do subscribe to author Malcolm Gladwell's theory. Those unfamiliar, he defines a tipping point as, "the moment of critical mass, the threshold, the boiling point." And, while we've been saying for years that the world is changing – consumers, shoppers, brands and agencies – I fundamentally believe that we are about to experience a long-awaited tipping point in our marketing, shopping and retailer universe.

Traditional ways are about to change forever.

For agencies, simply being a good creative shop won't cut it any more. Much more will be asked. What is the ROI model? Can you integrate conventional media with mobile and digital? Can you produce online content and amplify it? Can you engage and inspire consumers to project your brand socially? Do you understand the retail environment and have executional capabilities at store level? How does it all build the brand and drive sales? These are all questions that will need to be answered.

Look no further than activity during the Super Bowl this year. Brands were discussed online, spots went viral, social conversations were happening before the game occurred. Content being produced wasn't always from the top creative shops. Often, it was sourced from experiences, small production houses and/or was consumer generated.

It will be prudent for agencies and the industry to play a much larger role in helping to develop and train the next generation on new ways to challenge clients. Training will become a cornerstone to this plan, and the millennial generation will seek out those environments that can provide this type of learning and mentoring to nurture new skills and ways of thinking.

For any seasoned brand manager, this may well be a daunting time too. On one hand, you likely work with senior management who may be hesitant to embrace new models, doing everything they can to protect their turf. On the other, you may have newly-minted graduates on your team who possess a keen insight into the new forces driving our industry. They're fully immersed in new media and understand it with a unique and fresh perspective. The opportunity is clear. The dichotomy between the skills and attitudes of these two groups should combine to form a powerful and never-before-seen approach for how we reach target audiences – be it consumer, shopper or even retailer.

But, we're not there yet.

Seasoned professionals (as industry torch bearers) need to start walking the walk and embracing new models, young minds and new ways of creating and growing brands in order to avoid contributing to the evolution of a completely commoditized industry – or worse yet, an ineffectual one altogether. Think about the reasons why so many new graduates gravitate towards jobs at Google, Facebook, LinkedIn, Evernote and other leading edge companies. Now, look closely at the gap that needs to be bridged.

So, what is the solution?

The best organizations will follow these steps:

1) Test and Learn
2) Evolve
3) Skin in the game

I firmly believe that organizations will need to start incubating new ideas and methods of creating ideas.  Projects will evolve into ones where a certain portion of risk-taking will be tolerated, and senior leaders will need to move out of the way in order to ensure the right environment can be set to empower change.

It will be crucial not to change things overnight, but to allow an evolution of products, services, teams and skill-sets to be accepted and valued across businesses.

And finally, there needs to be more entrepreneurial risks and rewards. Agencies should fight to put some skin in the game, while clients or manufacturers shouldn't be afraid to allow successful ideas or initiatives that produce extraordinary results be rewarded with different compensation schemes.  Everyone can win in the right scenario.

Mad Men, I urge you to drop your gloves! Be intrepid and bold. Hit the stores and see what's happening, connect digitally, engage in experiences, be mobile, social and entertain the intriguing possibilities. It's an exciting time to make significant new inroads and I for one, will be sitting in the driver's seat.

Matthew Diamond is SVP at Hunter Straker/Mosaic.