Two-thirds of shoppers buy where they preview electronics
Lead researcher Alyson Gausby shares insights from a new Microsoft study, which also suggests Canadians are more likely to recommend specific products rather than stores.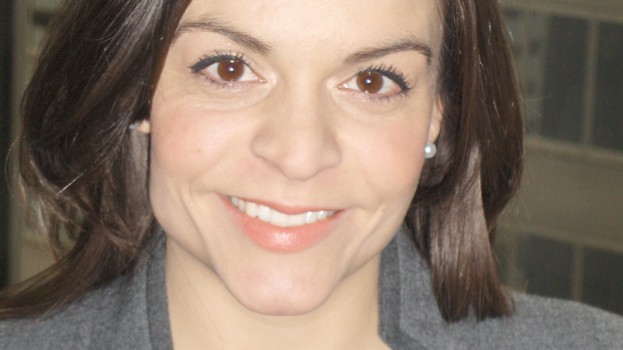 A new study from Microsoft about Canadians' path to purchase for electronics suggests consumers are predominantly focused on "getting the right product at the right price" rather than on their store experience, among other insights.

The Consumer Decision Journey: Considered Retail, conducted by Ipsos OTX, is framed around five stages during the considered path to purchase: open to possibility, decision to change, evaluating, shopping and experiencing. Additionally, it is framed around four main areas of need consumers experience throughout this process: personalization, enrichment, information and validation.

Among its insights into the consumer journey, the study outlines implications for marketers such as encouraging discovery with interactive experiences and at-the-shelf information through mobile and in-store technology, as well as to "combat a 'race to the bottom' with value-adds"  by extending the showroom beyond store walls, providing reviews and following up post-purchase.

Strategy spoke with the study's lead researcher, Alyson Gausby, consumer insights lead at Microsoft Canada, ahead of her presentation  at strategy's Shopper Marketing Forum on March 4.

Here are some of the study's findings:

Decision to change

The top triggers for consumers to purchase new electronics are their current electronics being old or underperforming (40%) and wanting a newer one (36%). Need is more likely to drive a TV purchase (said 54%) than want (22%), but the reverse is the case for tablets, with need at 27% and want at 52%. The study suggests there is an opportunity around triggering the desire for a new electronic device sooner with personalized offers, deals and ads. The key influencers during the "decision to change" stage are tech and consumer opinion sites, and word-of-mouth from a partner.

During this stage, quality for price (49%), affordability (43%) and reliability (41%) are the top product characteristics for consumers. But price at this phase is considered to be less important as it pertains to store choice, than on average across all stages.

"This opens the door for retailers to grab attention with messaging about quality, before consumers become more price-focused," the study suggests.

Evaluating

Digital influencers such as tech, price comparison and consumer opinion sites were found to help satisfy the enrichment need during the evaluation phase. But there are gaps around personalization and information during this phase, explains Gausby, adding consumers need help to find information and understand how they can benefit from the product.

As consumers decide where to shop, store characteristics become more important, with competitive prices and good deals/offers taking the top spots when "honing in," at 59% and 46%, respectively. But consumers' shopping focus is predominantly on "getting the right product at the right price" (80%), while only 10% answered "store experience." When "honing in," key product criteria for consumers are quality for price (57%), reliable (47%) and easy to use (40%).

In order for retailers to become a greater focus in consumers' decision-making, they must offer positive experiences, the study suggests. It also highlights the opportunity for brands to tap into digital when consumers are choosing a product to give them information and validation to aid them in their decision.

Shopping

Bricks and mortar stores are still more likely to claim electronics sales over their online counterparts. But price and the stress of the actual shopping experience are driving people to shop online, says Gausby. Retailers need to equip shoppers with tools for efficiency and to create more relaxing in-store experiences, she explains.

"They can leverage things like technology through free Wi-Fi or in-store screens that can give consumers access to information that they need like reviews, in-depth product specs, pricing information, and also help to link some of their pre-shop research into the store to continue the fun of exploration."

Canadian consumers often preview products, explains Gausby, with just over two-thirds purchasing from the same store.

"That does highlight the need to give consumers the tools to find the information and get validation in-store to feel confident about making these decisions and really tip the scales while they're shopping, either online or in-store, to mitigate the risk of them buying from someone else once they've left," she says.

The study also suggests about 60% of surveyed consumers do not browse other parts of the store, and nearly three-quarters only purchase the specific electronics. Gausby says she was surprised by these figures, which differ from consumers' everyday purchase habits. The study offers the suggestion to "provide personalized information and suggestions on target products and relevant peripherals to encourage more browsing, both online and in-store."

As consumers are purchasing electronics with their families in mind, Gausby says interactive experiences where they can test and explore products in-store can allow for brand expression and add an element of fun.

Experiencing

The study compared Canadian results to global figures, and found consumers here are more likely to advocate for products and discuss their experiences with their partner, friends, family and colleagues, says Gausby. But these figures are lower for store advocacy.

Gausby believes this is because consumers focus more on price than on their overall shopping experience during the evaluation stage of the path to purchase journey.

But the journey doesn't end with the purchase, she says, explaining the process is circular, as the purchased product will soon become their current product.

"We need to be following consumers throughout the journey and even into the home by providing them with education so that they can get the most out of their products and also to help them validate their choice, which really just encourages deeper brand engagement, commitment and loyalty," she says.