From UGC to Hasselhoff and Subaru
Funny or Die's Chris Bruss walks us through the site's evolution to branded content ahead of his BCON chat.
Home to videos like the recent "Between Two Ferns" interview between Zach Galifianakis and U.S. President Barack Obama, Funny or Die also hosts sponsored content like the recent spot from Subaru featuring David Hasselhoff and skateboarder Bucky Lasek.
The lead behind those sponsored posts is Chris Bruss (pictured), VP of branded content at Funny or Die. Bruss started with the company in 2009, with his department now producing an estimated two to three branded videos a month of an estimated 30 videos overall monthly, in addition to other text and photo-based posts produced in partnership with brands.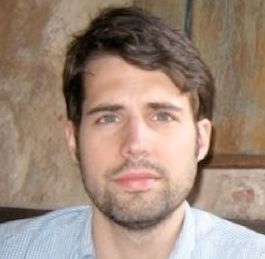 Bruss is coming to strategy's BCON Expo next Wednesday to talk about the explosion of branded content on his and other sites, and the role creator collaboration plays in the process. He gave strategydaily a preview of next week's talk.

What can people expect from your talk?

The idea behind the talk is how brands are working with artists and creators. When Funny or Die started it was about user-generated content and then expanded more into original productions. As we started to do branded entertainment with advertising clients we were able to bridge the gap between the brand, the advertiser and the Funny or Die creative team, as well as oftentimes our notable celebrity friends and family.

Not all of the branded entertainment work we do with brands has celebrities in them but it isn't uncommon for us to work with artists on that type of content.

How has the branded space changed since you started at Funny or Die in 2009?

Since I started we have gotten very sophisticated in how we run the business and the advertisers and buyers, particularly the media buyers who do a lot of branded entertainment, have gotten very savvy as well. They are much better at articulating what they are looking for and what they do and don't want. The projects have become a lot easier and when we do them things go more smoothly and I also think the end results are a lot more successful because there is less confusion and better communication.

What are clients asking Funny or Die for now in terms of branded content?

When I started out people asked for sketch comedy video, because that is what we were known for. It is still what we are most known for and that comes out of our Saturday Night Live roots. The types of content people are consuming now and the ways they are consuming it have changed, so we are starting to ask for more content but shorter in length, maybe micro pieces of content like we produce for Vine or Instagram.

Brands have been expanding into social as well – we call branded entertainment now BE 2.0. If BE 1.0 was 'you're good at making a sketch video, make one for this new product,' then now BE 2.0 is asking for the video but also social and pictures/words around it with a screening and stand-up comedy performance. How do you make it a truly engaging program that leverages the whole Funny or Die experience?

BCON Expo is Wednesday, March 19 at the Arcadian Court and Loft in Toronto.