Top Cannes contenders: Innovation
Strategy is counting down the campaigns most likely to win big at the Palais at this year's festival.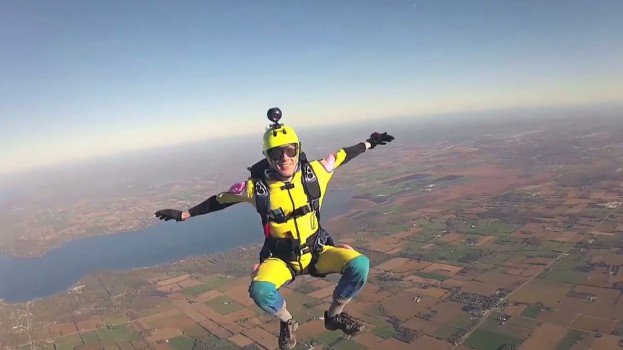 As we count down the days to the Cannes Lions submission deadline (March 28), strategy is rounding out the most likely contenders for each category, tapping the top folks in the industry to help us narrow down the list. This week, we're taking a gander in the Innovation category. Check back regularly until the deadline to see which campaigns have the best shot in Cannes.

Contender: Bublcam
Brand: Bubl
Agency: Bubl

Chosen by: Jon Webber, CD, Zulu Alpha Kilo

In a category like Innovation, where sources of entry extend far beyond traditional agency walls, finding a Canadian contender is a bit like finding a needle in a haystack. One look at last year's incredibly diverse shortlist is proof of that. And an obvious contender in a traditional "advertising" campaign sense, for a traditional brand, by a traditional Canadian agency, just didn't seem to be out there.

That said, we do have an amazing startup scene in Canada and that's where my Cannes contender pick, the Bublcam, comes from. In a world where video content continues to explode, brands looking to differentiate themselves are turning to ever more immersive experiences. But until Bubl came along, creating this kind of interactive video was an expensive and logistically challenging endeavour. The Bublcam is small, affordable and as far as I can tell, able to perform magic by creating 360° images and video from only four on-board cameras – with no blind spots. Of course, it does this with amazing software, not magic. But it feels that way.

It continues a long trend that's seen the tools of production become ever more democratized. And it's Cannes-worthy because it means creatives and production companies can spend less time and money worrying about how to make their ideas come to life, and more time dreaming up better and better ideas.

Contender: The Beer Fridge
Brand: Molson Canadian
Agency: Rethink

Chosen by: Matt Di Paola, SVP and general manager of Critical Mass Toronto

Finding true breakthrough technology and innovation within the advertising agency community in Canada is a difficult task. There are many campaigns that find innovative ways to tell their stories, but they lack true innovation in using technology to engage a brand's customers in a new way or change behaviour.

The most recognizable contender within the Canadian agency community is Rethink's Molson Canadian Beer Fridge, where Canadians who are abroad can scan their passport to get free beer, most recently seen at the Sochi Olympics.  It's a nice, easy-to-use combination of design and technology, rooted in a straightforward insight that Canadians who are travelling feel more Canadian, so why not give them a little taste of home? And, it has huge appeal for selfies and social posts, hence the buzz it has received.

Contender: Upcoming
Brand: Teehan + Lax
Agency: Teehan + Lax

Chosen by: Patrick Scissons, CCO, Grey Canada

Want to win in Innovation? Be simple and useful.

Innovation is a category-free playground that's all about demonstrating leading-edge creativity that can live on and offer true utility to consumers. But if there's one horse I'd pick it's Teehan + Lax.

A true digital innovation shop, Teehan + Lax's exploration of personal calendar design with Upcoming is a nice follow-up to their Innovation shortlist for Hyperlapse last year. It simplifies the concept of a calendar and makes it easier to read, view, click and add things. Technology that is simpler and more intuitive is ultimately where Innovation is going.

Are we missing a strong Innovation contender? Weigh in below. 

Check out the contenders in the Creative Effectiveness, Film Craft, Promo & Activation, PR, Mobile and Film categories.