David Grisim joins Exact Media
The former associate marketing director has left P&G to become the new CMO in residence for the sampling startup.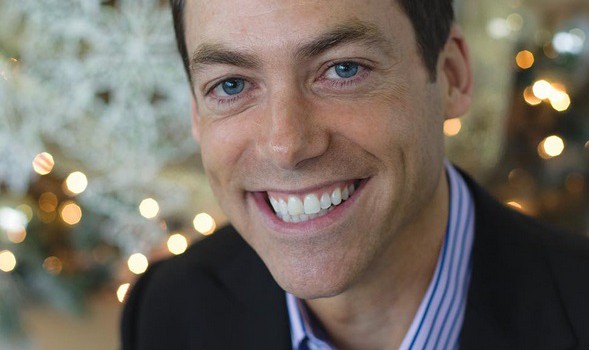 If you haven't been able to reach David Grisim at P&G for the past while, well, that's because he left, almost five months ago. He boarded a plane not too long after quietly parting on good terms, and headed for Belgium, the Netherlands, Trinidad and the U.S to take some personal time and reflect on his next move. But he's back now, and this month has taken on the role of CMO in residence at startup firm Exact Media.

The sampling network enables brands to drop contextually-relevant samples in packages sent to customers of online retailers. For example, when a person purchases a T-shirt from a merchant online, the item will be delivered to their door with a sample of Tide in the parcel.

The move isn't as big a category leap as we recently saw with marketers Mark Childs and Kirstine Stewart jumping from grocery to electronics and TV to social media – Grisim will actually continue to work alongside P&G, as the CPG company is an Exact Media partner, along with Johnson & Johnson and Unilever.

Since the Loose Button-owned company is a startup, and still trying to figure out its business and marketing model, Grisim says he was brought on by CEO Ray Cao (who he has worked with in the past) to provide high-level guidance, consulting for the company on a project-by-project basis, before he moves into a regular management role at a later date.

"[The position is] currently planned to be less than full-time, but we haven't yet fully scoped out all the work that will be needed," Grisim says. "So that may change as the business grows and needs evolve.  I don't currently have plans to work with any other clients."

"Having this flexible CMO in residence reflects the company's adaptability to meet the changing environment," he adds. "What that really means is I will be helping to find the strategic direction of the business."

His previous experience leading P&G's Brand Sampler operations and first-hand understanding of the challenges marketers face today will help him find opportunities for the company to solve business issues, he says, such as how to drive quality, cost-effective trial of a brand. "It's great for the e-commerce retailer because they get to monetize their costs and distribution," he says, "and for the brand partner, it's a hyper-targeting approach that's cost-effective."

After graduating from university and working as a recruiter for Mandrake, Grisim moved to P&G and spent the previous 17 years of his career moving up the corporate ladder, from account executive to associate marketing director. He was named one of strategy's Marketers of the Year in 2012 for his work leading multi-brand trial and loyalty programs for P&G's "Thank you, Mom" Olympics campaign.