Dermablend confesses a cover-up
Consumers reveal what's lying under their makeup camouflage for the brand's latest campaign.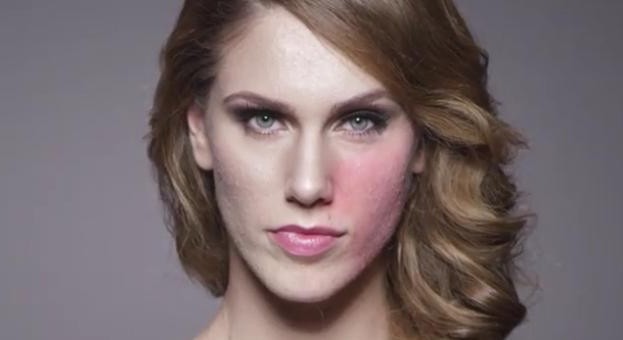 Two years after shrewdly teaching the world not to judge a book by its cover with a video of a young man removing his makeup to reveal a body riddled in tattoos, Dermablend is back at it, this time with a trio of intimate confessions from online influencers and an invitation for others to join.

The global Camo Confessions campaign is a YouTube-only initiative, developed and executed by boutique-marketing agency Tuxedo in Montreal, that empowers men and women with minor to severe skin imperfections to confess on video how they "blend in to stand out." For every confessional video uploaded to the brand's YouTube channel, Dermablend will donate $1 to the Look Good Feel Better organization for women suffering appearance-related side effects of cancer treatments.

Cassandra Bankson (actress, model and vlogger), Cheri Lindsay (volleyball coach) and Rico (model, DJ and recording artist) each share a gut-wrenchingly powerful confession in two-minute videos, which are housed on the site, and show them removing a makeup "camouflage" and describe life with severe acne, vitiligo and tattoos. The first video featuring only Rico, which launched in 2011 and has since received nearly 15 million views, was solely meant to create awareness of the brand at the time, says Dominic Tremblay, president and founder of Tuxedo.

"The main objective for that campaign was to create buzz around the brand," he says, "and this second phase is to continue on that, but move toward a more emotional connection. The positioning is still around the territory of coverage, but we're building around the product benefits by reinforcing the idea of self-confidence and audacity, which is part of the brand."

Tremblay adds the take on promoting a professional makeup brand is distinctive from the mass of beauty brands in the market that tend to market their products around celebrities, beauty, image, fashion and trends. "This is about the emotions around makeup and building self-confidence."

The brand will allow people to upload their Camo Confession until Dec. 31, 2014, when the campaign comes to a close.