The customized era
Iconic brands like Oreo and Harvey's are tapping into consumers' need to feel in control.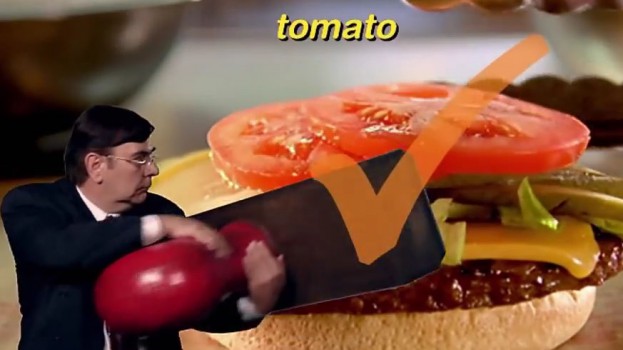 At SXSW earlier this month, you may have heard, visitors to the tech/music fest were satisfying their sweet tooth while playing cookie designer. Using 3D printer technology, dubbed the Oreo Trending Vending Machine, users could choose from a variety of cookie flavours and cream fillings to create a customized treat.
Call it a 3D-sign of the times or next-level UGC. But more and more brands, aided by technology, are giving a measure of control to consumers, allowing them to customize products to meet their needs.
Of course companies offering consumers choice is not new. But technological advances are making it easier for brands to offer bespoke goods at the same time as excited consumers have started to demand it. As CBC radio host and former agency guy Terry O'Reilly said on his program Under The Influence recently, the digital world has opened a direct line of communication between brands and individuals that has never existed before. Letting consumers have a hand in creating products is a sign companies are embracing that connection to drive engagement, he said.
From as early as 2012, 3D printing was heralded as the tech that would open up this wave of customization, but only recently has it become more affordable for brands and hobbyists. For instance, a Makerbot Replicator 2, which Telus used to print custom phone cases for customers at the launch of a new store, retails for $2,199.
"In a way, I think [offering customization] is not just becoming a competitive advantage but almost table stakes," says Peter Ignazi, SVP, ECD at BBDO.
"The first thing driving it is technological advances" such as 3D printers, he adds. "It's now possible to both customize experiences and products, and make money.
"The second is culture and millennials. Their world is all about self-expression; Facebook, Twitter, Instagram all make it really easy for them to express themselves and the same expectation is being put on products and services."
Ignazi's agency and Cara-owned Harvey's recently tapped into this trend to hype up the fact that the QSR already creates custom burgers for each consumer, differentiating it from the production line-style competitors. With Canadians having a lot more choice of how and where to eat their burgers, the Canadian chain wanted to re-establish itself with millennials, inviting them to create customized burgers online, then name and copyright them at Myharveyscopyright.com (pictured above) to take ownership of that particular creation. In addition, they received a mobile coupon offering 10% off their special burger, which they could have created for them in store. Vine videos were made of some of the customized burgers being created and tweeted back at users.
After just one week, more than 4,000 burgers were registered and sales were up 4.5%, while after a month, the brand accumulated 140 million impressions and grew its Twitter following by 5,500%.
Harvey's isn't alone in trying to tap into this desire for custom, personalized creations. Even McDonald's, a company built on the idea of fast, standardized food, recently announced it was expanding a pilot project in Southern California restaurants, offering people the chance to build their own burgers using tablets (a marked departure from its deep-seated roots of assembly line burgers). Meanwhile, Siemens USA CEO Eric Spiegel recently told the Global Competitive Summit that American manufacturing is in the middle of a "software revolution" that will lead to the spread of mass customization of products globally.
"The more technology advances, the more customization that it's going to enable," Ignazi says.
In fact, Ignazi says he thinks no brand or product, no matter how iconic, will be off limits.
"Oreo cookies are pretty iconic the way they are, so the fact that they're comfortable enough letting you make your own version of that shows how far brands can go and still maintain their brand identity."
Mike Farrell, SVP research and strategic insight at Conversion Marketing-Communication, says the desire for tailor-made goods is grounded in consumer desire to feel a sense of being in charge of their own destiny.
However, he warns that while offering consumers the chance to customize things is important, too much choice can turn people off.
In fact, research has found too many options can actually paralyze people or drive them to make decisions that are not in their best interest.
"The watch out there is how far does customization go," Farrell says. "Yes, give them customization but give them curated customization, I would say."