Don't be a dick: an ethical guide to advertising
Five rules for how to not be a jerk and alienate your consumers online from Leo Burnett's Thomas Kenny.
By Thomas Kenny
The digital age has bestowed many gifts upon advertisers. It has opened the doors to endless possibilities, many of which would have been unimaginable only a few short decades ago. In fact, we've become so enamoured with these new technologies that many of us lost sight of what's right in favour of what's possible. These tendencies have been further compounded by the ever-increasing emphasis on analytics and ROI, which have led many amongst us to embrace tactics which are, at best, simply bad advertising and, at worst, ethically questionable.
Ad men and women have always carried the stigma of hucksters out to peddle their wares at any cost. Sadly, in the age of QR codes, SEO manipulation and brand messages passing as unbiased editorial content, the disdain for and distrust of advertising has only deepened. What follows is a treatise for a more honest and consumer-centric approach to advertising. Five simple rules of thumb we should use to govern the decisions we make. Simply put, these rules can be distilled down to four brief words that should act as a guide for us all: Don't Be a Dick.
1. Don't try to game the algorithm
To any and all brand managers looking for a SEO strategy or a strategy to get your content into the Facebook News Feed, allow me to save you a lot of time and money. The secret to success is simple (but not easy): create great content consistently. You can metadata the shit out of a boring video but it's never going to be the number one search result in YouTube. Instead, try reinvesting that time and money into making something people want to watch. For more on this point see Matt Gemmell's SEO for Non-Dicks that served as inspiration for this column.
2. Don't ask your audience to do something you would never do
I don't scan QR codes, nor do I know anyone who scans QR codes, yet somehow I see them everywhere.
There's a reason why so many contests go un-entered, websites go un-visited and apps go unopened, and it's because marketers have lost sight of what's reasonable to ask of their audience. When creating an experience, ask yourself: "If one of my favourite brands asked me to do this, would I do it?" If the answer is "no," then don't be surprised when your target responds in kind.
And be honest with yourself. When was the last time you scanned a QR code?
3. Don't put your needs over your audience's needs
When someone comes to your website they have done so because they have a need they're hoping your site can fulfill. When you interrupt that person with a pop-up asking them to sign up for your weekly newsletter, that's putting your needs ahead of theirs (in other words, being a dick). The perfect brand experience lies at the intersection of the brand's business goal and solving a consumer need. When either of these overshadows the other, you're doing it wrong.
4. Don't do things you find annoying
Do you hate condescendingly banal Facebook posts? Do you wish non-skippable pre-roll ads would go away forever? Do banner ads that take over the page and, in doing so, obscure the article you were in the process of reading really piss you off? Yes, of course they do. They annoy everybody, so maybe you should stop doing them. Like if you agree!
5. Don't pretend to be something you're not
As native advertising transitions from marketing buzzword to common practice, there has emerged a blurring of the line between editorial content and advertising. In an effort to make content that looks as little like advertising as possible, many brands have failed to make it clear from whom the content is coming and what its intentions are. This same lack of transparency has become prevalent with things like sponsored reviews and influencer partnerships. To be clear, there's nothing inherently dishonest about any of these tactics, providing the nature of the content is clearly disclosed. Otherwise you're just tricking your audience – not cool.
Laid bare, these rules are common sense, yet it's shocking how often they are overlooked. The good news is avoiding these pitfalls is easy. In almost every instance, the key is keeping your audience's needs at the forefront of your decision-making process. While it may sound trite, it all comes down to the golden rule: treat others as you would have them treat you. Or in other words, don't be a dick.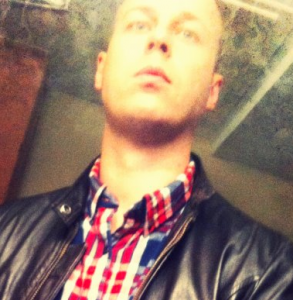 Thomas Kenny is a strategic planner at Leo Burnett. Leoburnett.ca

Main image via Shutterstock