Here's to the hipsters
Taxi's Dave Watson's thank you to those indie band-loving, plaid-shirt wearing, higher-quality demanding consumers for bringing craft back into design.
By Dave Watson
Hipsters. You know who they are. You have all seen them.
Originally from Williamsburg Brooklyn, they can now be found in almost any part of Canada. They are easy to spot. They are the ones with amazingly manicured facial hair, black horn-rimmed glasses and of course, the token Steve Zissou toque. They are solely responsible for the rise of Mumford and Sons, the resurgence of plaid shirts and most importantly, small-batch artisanal products.
While hipsters are best known for their style and irony, their affection for local alternative markets has had ripple effects into the wider consumer world. Craft breweries, gourmet burger shops and independent coffee houses (to name but a few) have exploded in popularity thanks to this subculture. Consumers have started to demand higher quality products and are willing to pay extra to get it.
Recently a colleague of mine joined me for lunch at a local gourmet burger spot. I ordered a regular cheeseburger. He ordered an over-the-top, king of all burgers that came with at least four patties and a bun made out of a grilled cheese sandwich. I reached across the table and grabbed the receipt, curious to know what he had paid for lunch. I nearly fainted to see it was just over $30.
In a country where the economy has still not completely recovered, it amazes me that people are willing to pay such a premium for these products. But it IS happening and designers are thankfully, feeling the side effects of this cultural shift as well.
Hörst
Hörst, a Montreal-based men's fashion manufacturer, recently tasked Lg2boutique with a complete brand makeover.
The brief was no doubt simple; create a new corporate ID and visual language that reflects its high-end product line.
The result is stunning. For my money, it is one of the best examples of a complete corporate identity I have seen in this country over the last decade. Everything was considered and crafted. From the beautifully-ornate corporate mark to the laser-cut kit folders and gorgeous black and white photography, each element of the brand reinforces the purchase decision. The brand no doubt spent more on the production of all the elements, but I would imagine the ROI is coming back ten-fold.
Crazy Uncle
This is an example with which I had first-hand experience. When our clients came to us, they had a product idea: a small batch, one-pour gourmet cocktail that would be sold on the shelves of the LCBO.
They needed a name and a brand. While they knew the product was going to be good, they also didn't have a large budget for launch.
We devised for them a brand name, look, packaging and story that would not only distinguish them in a crowded retail environment but also generate some PR. The name we sold them on was Crazy Uncle. The package design was inspired by another specific subculture: dandyism. We used a very hipster-looking bottle and dressed it up with a gold-foiled, hand-crafted logo and a gingham pocket square that contained 8 oz of rosemary flavoured sugar used for rimming your glass.
The clients were rewarded for their creative leap of faith and financial investment as the first batch of Crazy Uncle completely sold out.
These are but two small examples I have seen lately that suggest clients, both big and small, are beginning to understand that "good enough" is no longer good enough. Their consumers have had a taste of the good life and they can't go back.
As a designer, I would be very happy if this trend continued to grow. It is nice to present higher quality production options to clients and not have them look at you like you are flushing their money down the drain. So for that, I am eternally grateful to all the hipsters out there.
Let's all raise a glass of extremely hoppy, over-priced (but beautifully-packaged) ale and toast the hipster. May your sense of irony never run dry and your demand for high quality products remain high.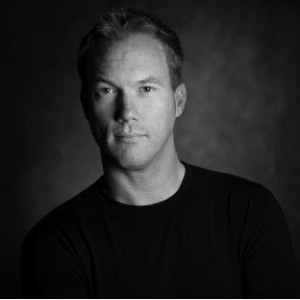 Dave Watson is CD design, North America, Taxi. 

Image courtesy of Shutterstock.