Tim Hortons travels back through time
For the brand's 50th anniversary, it's asking consumers to vote on what menu-item favourites to bring back.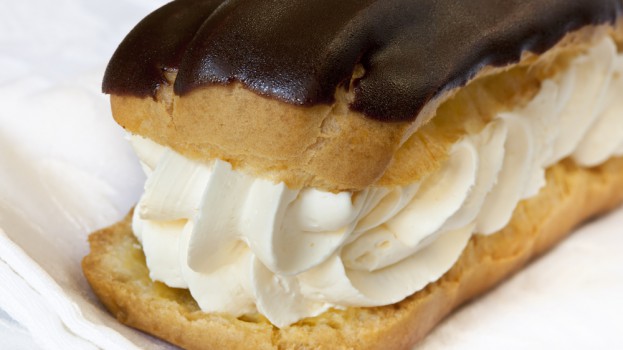 Ever wonder what happened to Tim Hortons' Bread Bowl? Do you crave its return? Well, that may just happen yet, with its latest campaign in advance of its 50th anniversary.

The brand, working with digital agency Ogilvy, kicked off a call to consumers to help it decide which menu-item favourite should make its return in the coming year.

Starting with the Eclair, (a long, thin donut, topped with chocolate fondant and filled with whipped cream), the brand will roll out a new, old item once a week for the next five weeks, from each of the five decades it has been in business. Canadians will get a chance to vote for their favourite at Timsbringitback.ca, or on the brand's Facebook page.

The move comes in anticipation of the brand's 50th anniversary campaign, set to debut sometime next month, says Glenn Hollis, VP marketing, Tim Hortons.

Though he remained mum on the upcoming mass media buy, the social component follows a cup redesign to reflect the 50th, as well as some in-store marketing and a reflection of the anniversary during the brand's Roll up the Rim to Win promotion, which concludes this month.

This initiative taps into the popular social media hashtag #throwbackthursdays, where consumers usually post old photos of themselves.

It also follows a small trend bubbling up, tapping the rise of nostalgia. Wonder Bread recently stepped away from speaking of nutrition, instead focusing on the bread as a comfort staple, and also re-introduced an old recipe of the loaf.

"In the 21st century, we appear to have become a culture of veritable 'nostalgia addicts,'" says Johanna Faigelman, a cultural anthropologist and president of Human Branding, who has looked at the trend of nostalgia. "There is evidence of this everywhere from the Mad Men craze, to the latest LEGO movie, to the newest Chevy advertising."

Image courtesy of Shutterstock.