Top Cannes contenders: Product Design
With an extended Cannes deadline, strategy continues to count down the campaigns most likely to win big at this year's festival.
Good news creatives: Cannes has extended its entry deadline until April 11. As we count down the days to the Cannes Lions, strategy is rounding out the most likely contenders for each category, tapping the top folks in the industry to help us narrow down the list. This week, we're taking a gander in the Product Design category. Check back regularly until the deadline to see which campaigns have the best shot in Cannes.
Product: M Furniture
Brand: BMW
Agency: Cundari
Chosen by: Amin Todai, president and CCO, OneMethod Digital + Design
BMW's M Furniture recently caught my attention for a number of reasons. It's functional furniture with an artistic design aesthetic. It's an extension of the brand's logo (a logo I like). And it's modular. It can act as a bench, a table, or art. I can see it work in a showroom or a living room. And design-wise, it's pretty slick. Cundari did well with this creative challenge. I want one.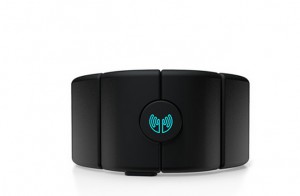 Product: Myo
Brand: Thalmic Labs
Chosen by: Michael Richardson, partner/creative, Jacknife Design
Myo is a one-size-fits-all, wearable, gesture-based technology that wraps around the user's forearm. It senses both motion and electromagnetic impulses released from muscles. This allows the user to control digital devices such as a computer, mobile device, game console and radio-controlled devices like the AR Drone by Parrot. The possibilities are nearly endless.
I love that the product has a simple idea, an intuitive user experience and a ridiculous number of potential applications ranging from entertainment through to industrial. I imagine potential uses will be fully explored now that Thalmic is appealing to developers to start experimenting with its hardware.
The device itself is elegant and simple, a one-size-fits-all armband with just one button. In my opinion, the arm is a natural and non-intrusive place for wearable technology (as opposed to the head), as we are accustomed to things like watches and bracelets. With subtle rounded sides and a slim structure, the device appears to be comfortable. Additionally the aesthetic is in line with other new wearable technologies, which seem to be striving to reduce the "nerd factor" of their products.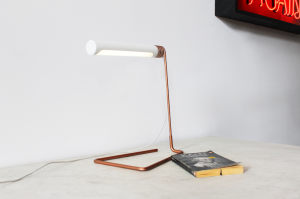 Product: Coil Lamp
Brand: Castor Design
Chosen by: Nancy Vonk, founder, Swim.
Castor Design stole the show at the '09 Interior Design Show with a fur-lined, barely roadworthy '74 Winnebago (complete with vintage toy Winnebagos repurposed as the canvas for a series of Canadian artists) to showcase its products. That's its brand in a nutshell – disrupt and delight by re-framing something nobody wants anymore. Castor's always quirky, beautifully-designed products start with stuff like marble from bank demolitions, old shipping containers, and now, besting themselves at "re-use, re-cycle," newly-obsolete Mac rechargers. The Coil Lamp is a stunning object, but what's genius about it, and bound to have them talking in France, is the power source. Your first gen Magsafe adapter can have a second life, powering your Coil Lamp. (The design fan target has about five of them collecting dust in a drawer.) Launched during the ICFF in New York, it's been front and centre in Dwell, Wallpaper and Designboom. It was chosen as Product Design of the Year by Ylighting, the largest online lighting retailer in the world. It should do Canada proud, next, at Cannes.
Did we miss a top Product Design contender? Weigh in below. 
Check out the contenders in the Design, Cyber, Direct, Radio, Innovation, Creative Effectiveness, Film Craft, Promo & Activation, PR, Mobile and Film categories.